New Champion Crowned on WWE NXT! Isaiah Swerve Scott Beats Bronson Reed
Published 06/30/2021, 7:43 AM EDT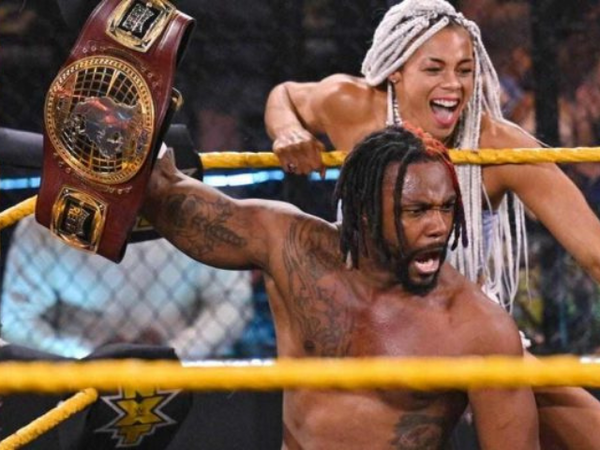 ---
---
WWE NXT: June 29th, 2021, witnessed a change for the NXT North American title. Bronson Reed went up against Isaiah Swerve Scott and lost the title to him.
ADVERTISEMENT
Article continues below this ad
While it may have looked like a fair play match, Isaiah had his crew, Hit Row, ringside. The audience may not realize it, but having ringside support plays a huge role in the match.
Bronson Reed and Isaiah Swerve Scott went all in and gave in their 100% to the match. Even though Reed had stopped Scott from dominating multiple times, eventually he could not keep up with the numbers game.
ADVERTISEMENT
Article continues below this ad
There was a point when Bronson Reed would have won, but Adonis interfered. Unfortunately, the referee did not notice this, and the interference gave Scott some time to recover. However, it did not stop here. Top Dolla charged at Reed in an attempt to overpower him, but the former champion threw him and Adonis to the barricade.
When Reed returned to the ring, Scott was already waiting for him. By this point, Hit Row already exhausted Bronson Reed. Hence, Isaiah Swerve Scott picked up the pieces and put down Reed with a dropkick. He then jumped from the top rope to finally secure the victory via pinfall.
The next step for Isaiah Swerve Scott
Logically, WWE NXT should book a rematch between Scott and Reed, and this time, ensure there is no interference. Undoubtedly, Reed's fans noticed the interference and will probably want a fair play match. The fact that both Adonis and Dolla interfered, and the referee did nothing, will not sit well with Reed's fans.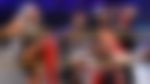 ADVERTISEMENT
Article continues below this ad
Scott had been fishing for a championship title since he started going after the Cruiserweight Championship in 2020. Unfortunately, at that time, he could not secure the title and was not a great hit with the fans. Finally, he turned heel, changed character, and the audience responded to this.
Now that he has a title to his name, he will definitely start feuding with the top guys on the NXT roster such as Kyle O'Reilly, and others. If all goes well for Scott, he will run the title for a while and get the push from WWE which could eventually land him on the main roster.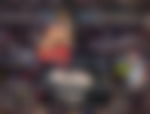 ADVERTISEMENT
Article continues below this ad