Newest WWE Superstar Debuts to Rescue Naomi from Sonya Deville's Beatdown
Published 12/10/2021, 10:24 PM EST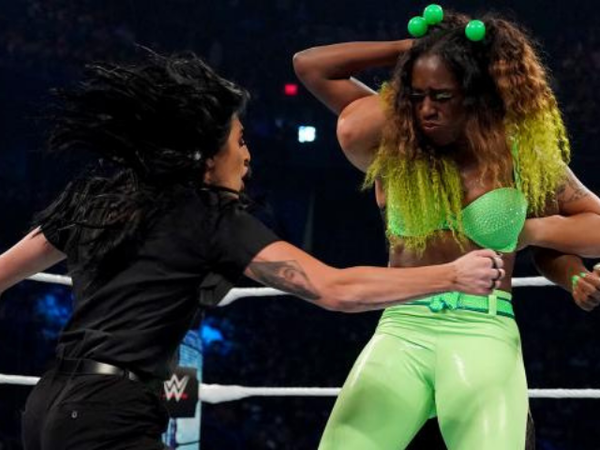 On WWE SmackDown: December 10th, 2021, Naomi was supposed to have the much awaited match against Sonya Deville.
ADVERTISEMENT
Article continues below this ad
Naomi came out to the ring and demanded Deville come out for the match!
"Sonya knows all that she did. But, I know what I'm gonna do. Why don't you take off that suit Cruella and come down?"
ADVERTISEMENT
Article continues below this ad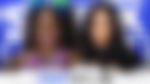 Of course, the WWE Official came out to the ring and made a special announcement for Naomi.
"We're gonna get to the match, but first I have a few surprises. As your special guest ring announcer, let me introduce Natalya. And, as your special time keeper, let me introduce Shayna Baszler."
Natalya came out without any props, but Shayna Baszler came out with a hammer.
Now, Naomi knew a timekeeper does not need a hammer!
Naomi weakened Sonya Deville by dismissing Shayna Baszler and Natalya
As soon as the bell went off, Naomi rolled out the ring and attacked Shayna Baszler first. The hammer dropped from Baszler's hand and Naomi smashed her face on the ring before Baszler went down.
Next, she took down Natalya with a kick to the head before staring down Deville. Of course, Deville rolled out and commanded Natalya and Baszler inside the ring to take care of Naomi.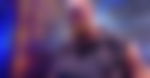 Xia Li made her SmackDown debut during the match
Before that could happen, The Protector Xia Li made her WWE SmackDown debut.
She arrived at the ring and chaos erupted! The Protector kicked Deville out of the ring before Natalya and Baszler took on Naomi and Xia Li.
Watch This Story: Goldberg, Stone Cold Steve Austin, and More: WWE Superstars Who Wore a Wig During Live Shows
However, Natalya and Baszler couldn't stand their ground. They were beaten out of the ring and Deville found herself standing in the ring with Naomi and Li on each side. Their combined effort took Deville down, and Naomi dragged her to the corner to execute a splash on her.
ADVERTISEMENT
Article continues below this ad
Luckily for Deville, Baszler dragged her out of the ring before Naomi could do anything. Naomi watched as Baszler, Natalya, and Deville walked away from the ring.
Following that, she shared a moment of respect with Xia Li.
ADVERTISEMENT
Article continues below this ad
Clearly, the Deville-Naomi story is not over! The only question is – when will Deville agree to a match without any twists and surprises?