"He's Done Alright": WWE Legend Once Gave a Relatable Tom Brady Example to Discuss Brock Lesnar's Meteoric Rise
Published 08/28/2022, 1:45 PM EDT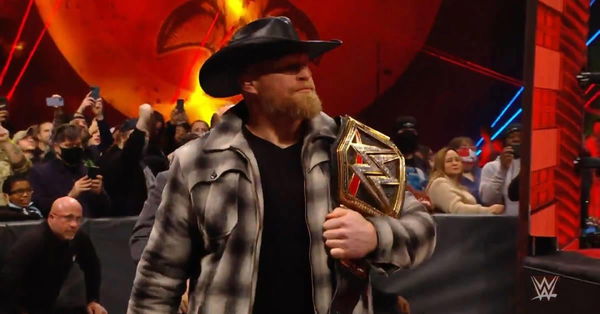 Brock Lesnar has been a dominant force ever since his debut in WWE. He was the youngest pro-wrestler to win the WWE Championship at 25 years, one month and 13 days. Lesnar's intimidating look and build helped him receive a massive push early on in his career. It helped him climb the ladder of success. The Beast Incarnate was introduced in WWE by none other than Jim Ross.
ADVERTISEMENT
Article continues below this ad
Jim Ross, or more popularly known as JR, is a wrestling industry legend. His work in the pro-wrestling commentary is widely praised. He is vividly remembered for his voice and some of his iconic catchphrases.
The 70-year-old started in WWE in 1993 but was fired in 1994. He was again hired in 1994 and stayed with the company till 2013. Ross left WWE in 2013 but again returned in 2017. He left in 2019 and is currently working with AEW as a commentator and senior advisor. He also had brief stints as a commentator in the NFL, MMA, and boxing as well.
ADVERTISEMENT
Article continues below this ad
Ross is also vividly known for hiring various wrestlers during his time in the WWE. Big names such as, Brock Lesnar, John Cena, The Rock and Edge were all results of Jim Ross' signings. Arguably out of all his signings, Lesnar, Cena, Edge and The Rock have reached massive heights and are considered legends of the sport.
Speaking on Grilling JR with Conrad Thompson, a question rose, where Brock Lesnar's first title was discussed and asked if it came too soon. To which, Ross answered, "Well, that was discussed. significantly. I put the kibosh on bringing him into TV several months before that. Because I didn't think he was ready in the ring."  Ross revealed he had thought that Lesnar still needed to do a better job of protecting his opponents because of his size and strength.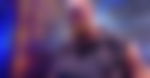 The former WWE commentator claimed, "I thought he had to do a better job of protecting his adversaries. And he was just so big and strong, he had to figure out how to channel that." He continued it was Russo's plan of launching him but Ross believed he still needed some work before coming on television.
To justify Lesnar's early rise in WWE, Ross took the example of Tom Brady. He stated, "You know, Tom Brady was a sixth round draft pick. And he's done all right. But you know, he had to start someplace he had to. He had to get in the game." He used Tom Brady's name as an example that even though he was six round draft pick, he made a name for himself. And similarly, Lesnar had to start some as well.
Ross stated, "So I think that consensus was, we can wait longer. But is that the thing to do? And I think that again, I was in this corner. Let's go with it. Let's go see what we got. Because he's over. People believe in him."
Although Lesnar began his WWE television journey too early, he quickly went over with the fans and they started believing in him. He believed even Lesnar had to start somewhere and thus they took the risk, and gave him a shot. And the rest is history.
Triple H's new plans might be a major concern for Brock Lesnar
ADVERTISEMENT
Article continues below this ad
WWE and Vince McMahon loved hitting their fans with a sense of nostalgia once in a while. Often, an old superstar would make their return to the company with massive pops from the crowd. But the disappointing part would be, most of the times they would suffer from ring rust or be a part-timer.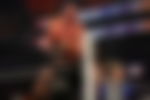 Stars such as Brock Lesnar have been a part-timer for a long time now. Over the years, he has been an irregular performer. And has only performed at some of the big events while skipping the weekly shows. Even if Brock appeared for the weekly shows, he never performed on them.
ADVERTISEMENT
Article continues below this ad
Speaking on his podcast, 'To Be The Man', Ric Flair stated that Triple H is not a fan of part-timers and instead relies on the full-timers. The Nature Boy said, "He looks at the big picture totally different than other people do, than other people have. I don't think he's crazy about the part-time performers. That would be my take on it." And as per Flair's statements are taken seriously, then Brock Lesnar's future is a concern now.
WATCH THIS STORY: Most Devastating Finishers of 2021