Nia Jax In Trouble As WWE Conducts Inquiry Into Scuffle With Referee
Published 06/19/2020, 3:48 AM EDT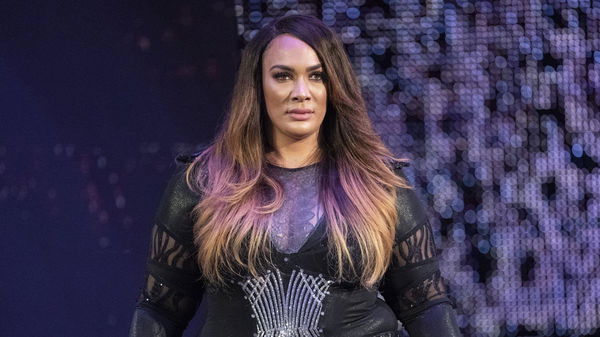 ---
---
Nia Jax is currently embroiled in a heated feud with Asuka over the Raw Women's Championship. Not that we all expected the best television from this rivalry, Jax and Asuka have also been let down by some lazy booking.
ADVERTISEMENT
Article continues below this ad
Two of their matches have ended with shoddy finishes. Their match at Backlash ended with a double count-out outside the ring. While their second match on Raw had referee John Cone at the center of the story.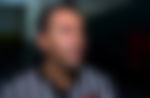 ADVERTISEMENT
Article continues below this ad
In the concluding moment, Jax got furious that the referee stopped his three count when he found that Asuka's foot was under the rope. She pushed him down to the mat. As Cone went on to disqualify Nia, Asuka rolled her up for a pin.
Thus, instead of disqualifying  the irresistible force, Cone proceeded to a super fast three count to give Asuka the victory. As was expected, this further angered Nia Jax. Now, the WWE have revealed on their official website thd future course of this weird story.
What's happening next in the Nia Jax and John Cone saga?
ADVERTISEMENT
Article continues below this ad
WWE has revealed that they will be conducting an enquiry into the entire matter. The conduct of both Nia Jax and John Cone will be reviewed.
Cone even had a WWE Network exclusive interview where he justified his actions. He described his fast count as just a rush of adrenaline. In fact, he went on to claim that the count wasn't even that fast in hindsight.
Now, this is just something that WWE does, whether you like it or not. If they are booking someone as a monster, scuffles with a referee are like a part of their checklist. Notwithstanding the fact that the referees are often shown as lighter than feathers with even a small shove taking them out for good in the squared circle.
ADVERTISEMENT
Article continues below this ad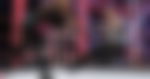 Anyways, the pay-off will most likely be a beat down of John Cone at the hands of Nia Jax. Post that, the rivalry with Asuka will most likely be continued with a final match at Extreme Rules. It's just a matter of time before Charlotte Flair is inserted back into the picture as they definitely need her for the Summerslam wrestling season.