Nikki and Brie Bella Introduce Their New Born Children to the WWE Universe
Published 08/27/2020, 1:12 AM EDT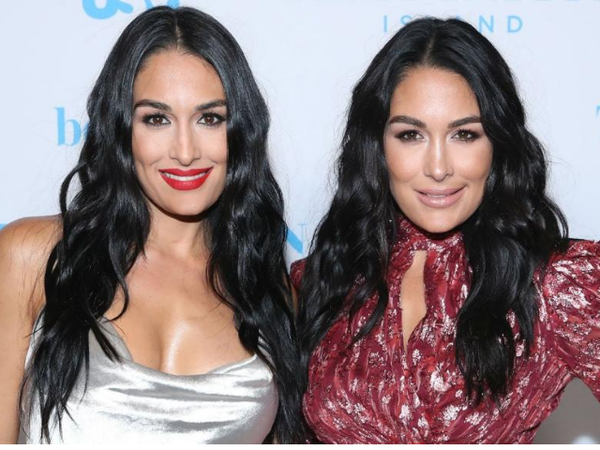 ---
---
The birth of a newborn is one of the happiest news that a person receives in their lifetime. The Bella Twins recently received this good news but with twice the happiness. Nikki Bella and Brie Bella gave birth to their sons just 22 hours apart.
ADVERTISEMENT
Article continues below this ad
Not only did the cousins take birth within the 22-hour time span, but if we are to believe recent reports, they might share some twin magic of their own!
According to Nikki, both of them have similar cries, coos, and screams.
ADVERTISEMENT
Article continues below this ad
Finally, the soon to be WWE Hall of Famers revealed the first photographs of their newborn sons on People's magazine.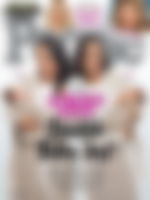 Nikki Bella and Brie Bella share photographs of their new born sons
Nikki Bella and her husband, Artem Chigvintsev, were preparing to welcome their son, Matteo Artemovich, on the 6th of August. However, Nikki's blood pressure raised concerns. She was at the doctor's office to get induced a week early when her water broke.
She gave birth to her son under difficult circumstances. First, the pandemic. Second, their room was quite heated. Third, her labor continued for 22 hours. After overcoming all of this, Nikki Bella and Artem Chigvintsev welcomed their son.
"I've been up since 3 a.m., but this is what I've wanted my whole life. The fact that he's here — I'm just so in love and happy."
https://www.instagram.com/p/CEWiXk2pOp0/?utm_source=ig_embed
On the other hand, Brie Bella was scheduled for a c-section on August 1. Even though her wish was to give a vaginal birth, complications did not allow that. In fact, Brie Bella had an emergency c-section with her daughter, Birdie (3 years old).
"This experience was so different from my last — just to walk into a c-section and be completely alert. When they pulled out Buddy, they put down the curtain, and my husband was like, 'Oh, I got a boy!' We were really overwhelmed with joy."
ADVERTISEMENT
Article continues below this ad
Motherhood is a joyous and precious experience. There is no doubt that Nikki Bella and Brie Bella will both be amazing mothers to their sons.
ADVERTISEMENT
Article continues below this ad
Read Next: Renee Young Sends a Message to Vince McMahon After Quitting WWE