Nikki Bella Apologizes for Her Demeaning Comments on Chyna- "I'm Embarrassed by My 29-Year-Old Self"
Published 06/28/2021, 11:21 PM EDT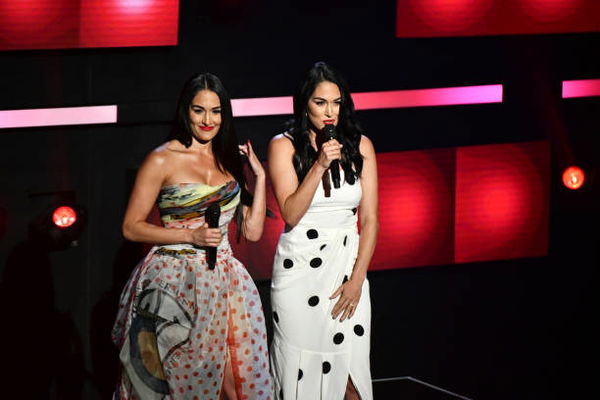 The Bella Twins (Nikki Bella and Brie Bella) are facing quite a hostile environment on the internet since the resurfacing of their video making fun of WWE Legend, Chyna. The aforementioned incident happened in 2013 on a show called Fashion Police.
ADVERTISEMENT
Article continues below this ad
The clip was even criticized by the late wrestler's official Twitter handle.
Following the rampage, Nikki Bella took to Twitter, apologizing for her demeaning comments about Chyna. She stated that she was not thinking clearly at that moment.
ADVERTISEMENT
Article continues below this ad
During the show, Nikki was asked about her opinion on Chyna's wrestling attire, to which, she said, "We don't know if it's a man or a woman,".
Unfortunately, the host Joan Rivers added insult to the injury with some questionable words of her own.
Nikki Bella says she's sorry for her comment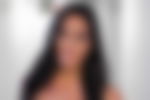 Many of her followers tried to defend Bella, saying that maybe it was all scripted. To this, Chyna's official Twitter account said, "No was disrespectful period!!"
Since then, the former WWE Diva champion has taken to social media and apologized for her senseless remarks about the legend.
"I want to sincerely apologize for a comment I made over 8 years ago on Fashion Police. I am sorry and embarrassed by my 29-year-old self, who offended Chyna and in turn, hurt her family and others. I wish I could take it back. Please learn from me, it's not worth hurting someone's feelings for a meaningless laugh. Chyna will always be remembered as an icon and pioneer who helped create the opportunities for women in wrestling that exist today. Thank you Chyna! – Nikki Bella." Nikki tweeted.
Watch this story: Kurt Angle, Ronda Rousey and More: WWE Superstars Who Competed in the Olympics.
Fan reactions to Nikki Bella's comments
The tweet has seen mixed reactions from the fans, with many of them saying that it is good that she has apologized for the incident, and many others saying that it's a bit too late. Sadly, the video can never be erased from the internet.
Surely, it was Chyna aka 'The Amazon' and few other female wrestlers who put women's wrestling on the map. She had a larger-than-life character and would often break all the stereotypes set for women in the sport of professional wrestling.
ADVERTISEMENT
Article continues below this ad
Moreover, she was the only female wrestler to become the Intercontinental Champion, defeating Chris Jericho.
'The Ninth Wonder of the World' finally got her due diligence when she was inducted into the Hall of Fame class of 2019 as a member of the D-Generation X squad.
ADVERTISEMENT
Article continues below this ad