"No One Lost That Night" – Bianca Belair Opens up About Fighting Sasha Banks at WrestleMania 37
Published 06/02/2021, 11:20 AM EDT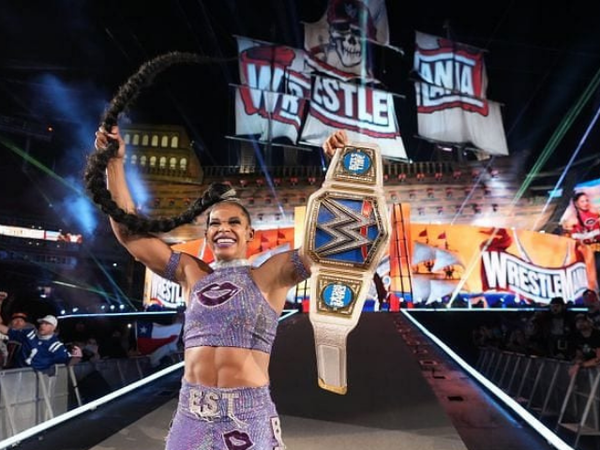 Bianca Belair and Sasha Banks made history when they headlined Night 1 of WrestleMania 37. Not only was their match the second time when women headlined a WrestleMania main event, but also the first from their ethnicity. This was a huge moment for both of them.
ADVERTISEMENT
Article continues below this ad
Even though Bianca Belair won the WWE SmackDown Women's Championship belt that night, she believes both of them achieved something much bigger. During an interview, she recalled that because of the magnitude of the match, and the history they made, nobody actually completely lost that night. In fact, she's definitely expecting a rematch with Sasha Banks.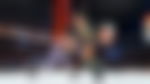 ADVERTISEMENT
Article continues below this ad
"That night at WrestleMania, our match was about so much more than winning the title," Belair says. "We made history. And I'm fully expecting a rematch."
"That moment was bigger than us. Even though I won the title, no one lost that night. That's why there are videos of Sasha smiling at the end. She had so much fulfillment from what came out of that match. Now, when she comes back and the title is on the line, we'll see who walks out as champion." H/t SI Wrestling
This is not the first time she has spoken about a rematch with Sasha Banks. Previously, Belair expressed her desire to have this rematch just so she could prove that her victory at WrestleMania 37 wasn't a stroke of luck.
Watch This Story: Most Heartbreaking Moments In WrestleMania History
Bianca Belair and Sasha Banks might have a rematch soon
Sasha Banks hasn't been present at WWE since WrestleMania 37. Everyone expected her to be at WrestleMania Backlash, but Belair was booked against Bayley instead.
ADVERTISEMENT
Article continues below this ad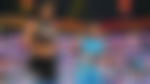 However, WWE is beginning their 25-city tour this summer, and WWE have advertised Sasha Banks to be present. While the company did not explicitly mention her presence, it put up her picture for the first night of the tour at Toyota Center on July 16th, 2021.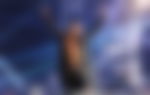 ADVERTISEMENT
Article continues below this ad
Another reason this is possible is because after feuding with Bayley for a while, Bianca Belair defeated her at WrestleMania Backlash. Since then, she hasn't been booked against anybody. It could be because of the company's plans of taking it slow before building towards a rematch between Banks and Belair.
Regardless of how the rematch ends, Bianca Belair and Sasha Banks have made their mark in history.