"Nobody Should Ever Want Someone to Lose Their Job"- Baron Corbin Trashes a Fan's Bizarre Demand
Published 06/03/2021, 10:22 AM EDT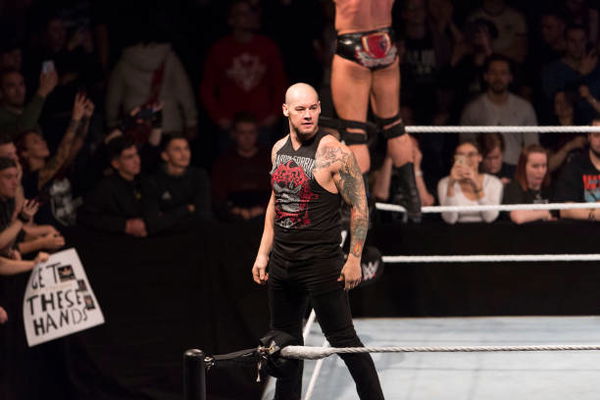 ---
---
WWE is a strange place to work. Sitting at the pinnacle of the wrestling world, it is the end-all, be-all for wrestlers. Unfortunately, certain Superstars lost their jobs this week, including Braun Strowman, Aleister Black and Lana. However, one fan was upset that Baron Corbin didn't get the axe.
ADVERTISEMENT
Article continues below this ad
Baron Corbin irate at WWE fan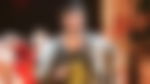 ADVERTISEMENT
Article continues below this ad
For four years, Baron Corbin has been the biggest and best heel in WWE. Everything he touches instantly receives heat, and he makes it so easy to dislike him. However, this heat translates into genuine annoyance with the person, not the character.
A fan on Twitter [now deleted] wanted to see Corbin fired instead of Braun Strowman. Irate at the tweet, Corbin wrote back to the fan.
"What is wrong with you wanting someone else to be fired? Nobody should ever want some one to lose their job and livelihood."
The fan not only deleted the tweet, but the account doesn't exist anymore either.
Of course, the releases of top talents like Strowman, Black, Lana, Ruby Riott and Buddy Murphy are upsetting, but it doesn't call for people to call out wrestlers who were fortunate enough to not be in that position. Despite his character being a cocky heel, Corbin does what he does best, making people hate him.
With his job secure, Corbin will continue his reign on SmackDown as he still milks his King of the Ring accolade during his rivalry with Shinsuke Nakamura.
Watch This Story: Shortest Matches in WWE History
Is Corbin one of WWE's best heels?
When Baron Corbin walked into WWE, commentator JBL put him over as the future and a guaranteed world champion. While he hasn't reached those heights, Corbin has become a key player in WWE for the past three to four years.
To establish him as a legitimate threat, Corbin won the Andre the Giant Memorial Battle Royal in his debut match.
The rivalry with Dolph Ziggler failed to elevate him above the role of a mid-carder, but his transition to SmackDown changed everything for him. He faced Dean Ambrose for the IC Title at WrestleMania 33, won the MITB briefcase, faced John Cena at SummerSlam and won the United States Championship from AJ Styles.
ADVERTISEMENT
Article continues below this ad
In 2019, Corbin became intolerable as the 'Constable' of Monday Night Raw. His performances were so strong, WWE chose him as the man to retire Kurt Angle at WrestleMania 35.
This elevated him into the main event spot, and his rivalry with Seth Rollins for the Universal Title was the prime point of his career.
Add the King of the Ring victory and wins over Roman Reigns, and you have a man who is in the best heel form of his life.
ADVERTISEMENT
Article continues below this ad