"Nobody Was a Better Heel Than Me Then"- AEW Superstar Miro Responds to Roman Reigns
Published 01/27/2021, 11:41 PM EST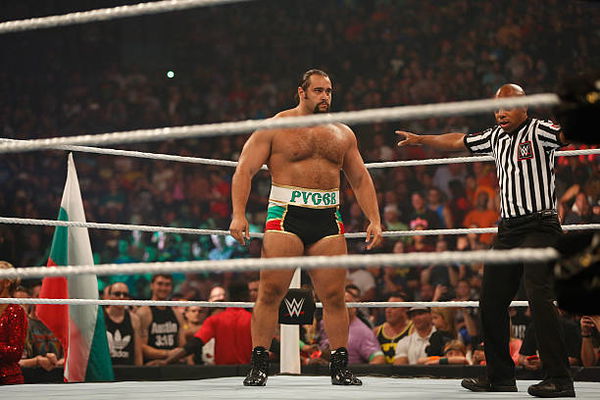 ---
---
In 2016, the Brand Split brought Roman Reigns in the crosshairs of the Bulgarian Brute. Miro was the United States Champion, and the Big Dog was hungry for some gold since losing the WWE Championship to Seth Rollins. Reigns and Rusev [now Miro in AEW] met in two high profile PPV matches, and Reigns recalled the rivalry in an interview with FOX Sports.
ADVERTISEMENT
Article continues below this ad
Miro responds to praise from Roman Reigns
ADVERTISEMENT
Article continues below this ad
In an interview with FOX Sports' Ryan Satin, Roman Reigns praised Rusev for being a terrific bumper. He said that no one sold the Spear better than the former US Champion. Miro, currently an AEW roster member, reacted to Reigns' praise on his YouTube channel.
Reigns said, "I will say though, Rusev was really good. We had a good timing as far as in the ring, I always had a good chemistry with him to where I could come off the ropes, take one step, launch and dart across the ring and he knew just the perfect height to lift up, open up for me."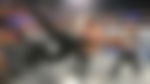 Miro responded saying, "Me and Roman had great matches man, I love working with him. I loved working with Joe, with Roman because I think at the time I was at the height of my game. Nobody was a better heel than me then."
After getting off his high horse, he went into talking about his time wrestling the Tribal Chief.
"People maybe don't give him credit for that, but Roman is so good, and we've wrestled everywhere. I think we wrestled anywhere, from the States to India, to South America, to North America, to Central America, to Europe. We wrestled pretty much in every single continent, and every single match was just a pleasure."
ADVERTISEMENT
Article continues below this ad
The rivalry between Roman Reigns and Rusev
Rusev and Roman Reigns first met at SummerSlam 2016, where Rusev got himself disqualified to prevent losing to Reigns. After the bell was rung, a wild brawl ensued, which ended with Reigns flattening Rusev with a massive Spear. This prompted Reigns to say that Rusev took the Spear better than anyone.
ADVERTISEMENT
Article continues below this ad
The duo then met at Clash of Champions, where Reigns beat Rusev for the United States Championship. WWE scheduled a rematch at Hell in a Cell, but Reigns once again overcame the monstrous heel inside Hell in a Cell.