"Not like This" – Logan Paul Reacts to His Embarrassing WrestleMania 37 Moment
Published 04/12/2021, 8:00 AM EDT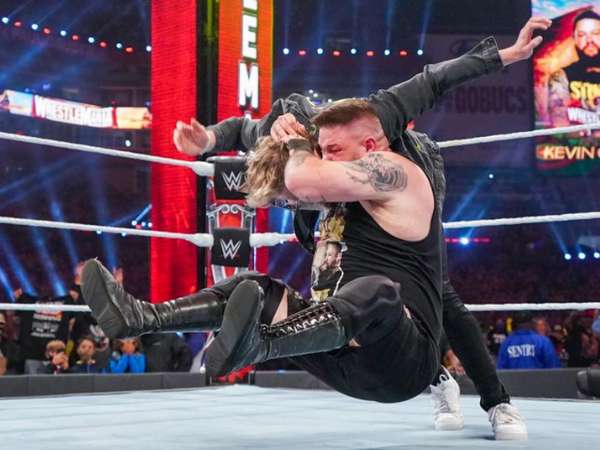 ---
---
WrestleMania will not be 'The Grandest Stage of Them All' if there isn't at least one moment which involved an outsider, or rather, someone who isn't a part of WWE. For WrestleMania 37, it was none other than YouTube sensation Logan Paul.
ADVERTISEMENT
Article continues below this ad
Logan Paul attended WrestleMania 37 as a Sami Zayn's guest. Not only did Zayn announce Logan's entry at WrestleMania, but he also asked the crowd to treat him with respect since Paul is his only ally in exposing WWE's conspiracies against him.
However, Logan Paul remained rather unbiased throughout the match. He didn't try or want to interfere when Owens was brutally dominating Zayn.
ADVERTISEMENT
Article continues below this ad
Once Kevin Owens secured the win, Logan Paul swiftly changed sides, shoved Zayn, and raised Owens' hands in celebration.
Owens brought this celebration to a premature end, when instead of shaking Logan Paul's hand, Kevin Owens attacked him with a stunner, leaving him motionless for the next few seconds.
In his recent tweet, he compared his situation at WrestleMania 37 to Nate Robinson's after his brother, Jake Paul, knocked out Robinson.
It's safe to say this wasn't the WrestleMania experience Paul was expecting, but Kevin Owens is a man not to be messed with! And now, Logan Paul knows that.
Logan Paul didn't completely trust Sami Zayn
Paul first appeared on a SmackDown episode prior to WrestleMania 37. Sami Zayn showed him the trailer for his documentary about WWE's conspiracies and his plans of exposing them.
Zayn wanted Paul to know that the YouTuber's review of his plan was all that mattered to him. Paul assured him about his alliance!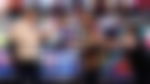 However, in a backstage interview, Logan Paul revealed that conspiracy theories aren't always believable. Hence, he has his concerns, and Zayn's words will not cloud his judgment about WWE.
Coming back to the present, now that Logan Paul openly sided with Kevin Owens after WrestleMania 37, it's doubtful he will regain Sami Zayn's trust.
ADVERTISEMENT
Article continues below this ad
If both of them are reluctant to take his side, he might not return to WWE soon.
In fact, it's possible Logan Paul will focus on supporting brother Jake Paul for his upcoming fight against Ben Askren. Moreover, Logan himself has a boxing career. Therefore, he might stick to boxing for the near future and not transition to wrestling.
ADVERTISEMENT
Article continues below this ad
Do you want to see Logan Paul becoming a part of WWE? Let us know in the comments below.