NXT Champion Karrion Kross Details his Journey from Bouncer to WWE Superstar
Published 06/12/2021, 7:30 AM EDT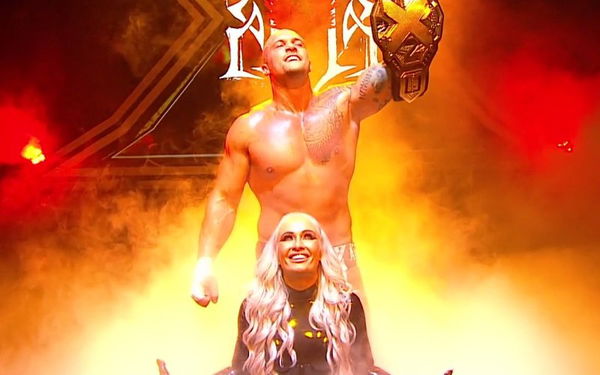 ---
---
Prior to becoming a professional wrestler, Karrion Kross worked a bunch of jobs. From blue collar to white collar, he bounced around the nightlife industry before arriving in wrestling. He details the path he walked and even explained how he worked in the nightlife industry before WWE.
ADVERTISEMENT
Article continues below this ad
Karrion Kross wasn't happy with his job
ADVERTISEMENT
Article continues below this ad
Beating Finn Balor was the prime point of Karrion Kross' career. However, he worked a ton of jobs before wrestling. Bouncer, doorman, Head of Security operations for nightclubs in Las Vegas; Kross has done it all.
Speaking on After the Bell podcast with Corey Graves, Kross examined his situation before wrestling became his life. He also explained to Corey why his previous jobs never fulfilled him.
"I've always been very obsessive with anything I've wanted to do. So, you know, when I took a job whether it was blue collar or white collar or whatever it was, body guarding, I wanted to be really good at this job. I wanted to be the best at this job. And you just come to find that in life, money isn't everything."
"I had a good life before pro wrestling, before sports entertainment, but I wasn't fulfilled. And I couldn't really figure out what that was, and I don't know I was just just sitting around and my friends were there and they were like, if you could do this all over again, what would you do? What did you really want to do with your life?"
"There was a wrestling school in Las Vegas and I was like, what's the harm? What's the harm in going in and trying to figure out, seeing if that's what I wanna do. And I knew right away. First day I walked in I was like, this is gonna take over my life. And sure enough the first month they started training I was already doing shows."
Watch this story: OMG Moments from the WWE Ruthless Aggression Era
How did the current NXT Champion become a bouncer?
Kross' first job was a bouncer's gig at a nightclub in Canada. The story of he got hired is comical but also an example of how fortunate he was to get a job at such a young age.
"I was in Toronto, Canada at the time and I happened to be walking into a bar with my headphones in. And they were throwing someone out of the bar. I was 19 years old, and they threw him into me, and I happened to wear all black; I'm a metal head. So I was wearing black clothes, the bouncers were wearing black, it was a bar."
ADVERTISEMENT
Article continues below this ad
"He got violent with me; I had to handle him, and all the door guys started laughing. Because they're just watching this thing unfolding. The biggest guy came over; it was pretty terrifying at the time; story for another time. He comes out to me and he's like, 'Hey, do you want a job?"
Although his fruitful career in the nightlife industry ended, his WWE run has begun brightly. Already a two-time NXT Champion, Kross faces his toughest test at Takeover: In Your House, as he faces four NXT stalwarts in Pete Dunne, Kyle O'Reilly, Johnny Gargano and Adam Cole.
ADVERTISEMENT
Article continues below this ad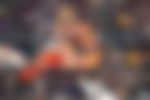 Trending Stories