Kyle O'Reilly Stretchered Out of Capitol Wrestling Center; Suffered a Possible Seizure
Published 02/18/2021, 12:07 AM EST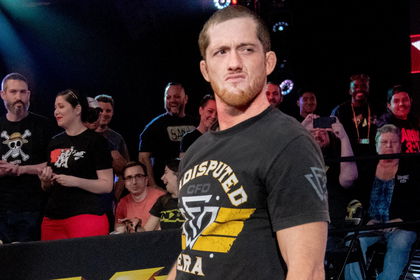 ---
---
NXT superstar Kyle O'Reilly suffered a seizure after NXT's main event on 17th February. A fan in attendance captured images of O'Reilly being stretchered out of the Capitol Wrestling Centre. O'Reilly teamed up with Finn Balor and Roderick Strong against Pete Dunne and Lorcan/Burch.
ADVERTISEMENT
Article continues below this ad
Kyle O'Reilly suffers a seizure after NXT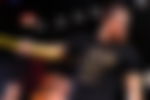 ADVERTISEMENT
Article continues below this ad
According to a fan in attendance, O'Reilly was stretchered out of the Capitol Wrestling Centre after suffering a seizure. This incident probably occurred after NXT went off the air. In the image captured, Triple H is visible as well, with EMT's stretchering Kyle out of the building.
Adam Cole attacked O'Reilly during the main event of NXT. He delivered a pump kick and a nasty brainbuster on the steel steps. It isn't clear whether the brainbuster caused the seizure, but a fan confirmed O'Reilly was knocked out by the move.
After hitting the stairs he was knocked out and the doctor actually had to wake him up.

— Alex Blanning (@alex_blanning) February 18, 2021
O'Reilly suffers from type 1 diabetes, which is also called juvenile diabetes. Low levels of glucose in the blood can trigger seizures, which is another possible explanation for the former NXT Tag Team Champion.
Fans on Twitter have already begun sending their wishes to the Canadian superstar and are hoping for a quick recovery for him. O'Reilly was about to start a feud with his former friend and stablemate Adam Cole, who turned heel at NXT Takeover: Vengeance Day.
Is this a product of Adam Cole's heel turn?
ADVERTISEMENT
Article continues below this ad
The seizure suffered by Kyle O'Reilly is clearly not a plot device in the Adam Cole heel turn. It is a legitimate injury to a talented superstar, and we hope he recovers safely and quickly. However, WWE won't refrain from using this to further the angle between O'Reilly and Cole.
Cole's heel turn was superbly executed, and his attack on O'Reilly was equally heinous. A match between the two is coming, but it will matter much more if the NXT Title is on the line.
With O'Reilly out of the picture and allowed time to recover, Adam Cole can pursue the NXT Championship, beating Finn Balor and becoming a two-time champion. Once Kyle is healthy and ready to return, we guarantee his feud with Cole to set NXT on fire.
ADVERTISEMENT
Article continues below this ad