OFFICIAL: Seth Rollins Makes his WWE Return in 2021
Published 12/26/2020, 7:15 AM EST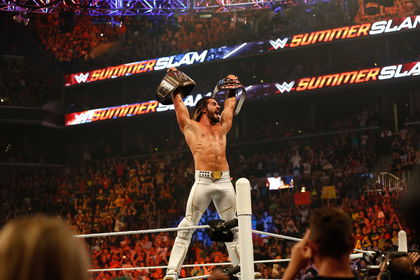 ---
---
Seth Rollins, the Messiah turned Saviour, has confirmed his return to WWE SmackDown in January.
ADVERTISEMENT
Article continues below this ad
It's been a while since Rollins has graced the squared circle with his presence. He was last seen at WWE Survivor Series 2020 where he was a part of the losing Team SmackDown.
However, instead of putting up a fight, he willingly got down on his knees and sacrificed himself. Following this, he went deep underground. Neither did WWE give an update, nor did Rollins post on social media. The only two updates were WW2k promotions and the announcement of his first-born child.
ADVERTISEMENT
Article continues below this ad
As of now, WWE has not announced the storyline or angle that they will put Seth Rollins in. Considering he is returning, it is possible the company has already decided on his future feuds.
A possible storyline for the returning Superstar
This might be a great time to put Seth Rollins in a storyline with Roman Reigns. The company can start 2021 by bringing the members of the former faction, The Shield, together.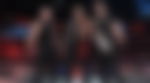 Since The Shield had made an iconic name for themselves, the audience will tune in to watch a feud between the members.
If not a rivalry, Rollins can definitely become a part of the 'Tribe' and join Reigns alongside Jey Uso.
Let's not forget that Kevin Owens had called out Seth Rollins as the worst person on the SmackDown roster. Therefore, Rollins can join hands with Roman Reigns and they can take down Kevin Owens for good. This works out perfectly, as Reigns is currently in a rivalry with Owens.
"He (Seth Rollins) may be the worst person on earth. Well, that's a strong statement, he's definitely the worst person on the SmackDown roster."
Seth Rollins' last storyline
The last time Seth Rollins was in a proper storyline was with The Mysterio Family and Buddy Murphy. This story started on Monday Night Raw and followed its way to Friday Night SmackDown after the 2020 Draft.
ADVERTISEMENT
Article continues below this ad
The rivalry gained momentum when Rollins leaked screenshots of chats between Murphy and Aalyah Mysterio. Soon afterwards, Murphy betrayed Rollins and joined hands with The Mysterio Family.
Rollins was left all by himself when Buddy Murphy switched sides. This was almost predictable since Rollins used personal information to intimidate his former disciple.
ADVERTISEMENT
Article continues below this ad
The feud ended when Rey Mysterio defeated Seth Rollins at WWE SmackDown in a no-disqualification match.