"One of the Best Ever": Fans Are Relieved as WWE Legend Kevin Nash Provides a Clarification on Recent Comments
Published 01/20/2023, 12:30 PM EST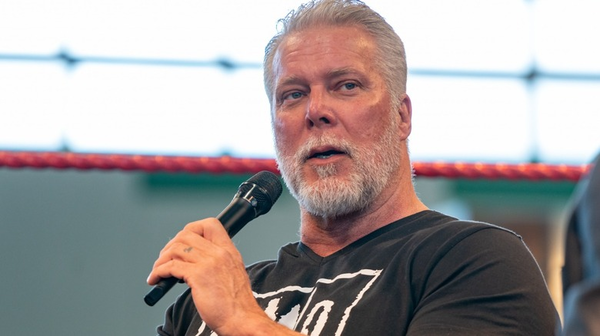 Wrestling legend Kevin Nash has had to deal with turbulent times in the recent past. The tragic loss of his son Tristen must have shaken him to the core. A recent look at his podcast would have made his fans worried a lot. It seemed to be that the former nWO member had developed suicidal tendencies. He has since clarified it in a recent social media post. It's hard to imagine what The Big Daddy Cool would be going through in the past few months. The tragic loss that he suffered must have given him a lot of grief. It certainly takes a strong mentality to get over it. Nash's recent post on social media has raised a ray of new hope for his admirers. He recently took to his Twitter account to calm down fans and assure them of his well-being.
ADVERTISEMENT
Article continues below this ad
The WWE legend's fans rejoice
This is nothing but music to the ears of many well-wishers the legend has. His time in the WWE and the erstwhile WCW has made sure he has many of them. Considered an all-time great, Nash has definitely a lasting legacy for his famed name. His association with long-time associate Scott Hall and great Hulk Hogan in the aforementioned nWO is still fondly remembered by many.
ADVERTISEMENT
Article continues below this ad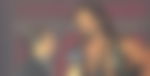 The Silver Fox was also a huge hit during his initial run in the Vince McMahon run WWE. His character, Diesel, was way over with the fans. Apart from this, Nash's of-screen friendship with HBK Shawn Michaels and Triple H was also quite strong. He currently appears in his Kliq This Podcast where he claimed to have a part in John Cena's success.
Fans react to Nash's latest post
Fans were quite relieved by Nash's current post. They took to social media in numbers in order to let their emotions known. The veteran's post brought calmness to many of them.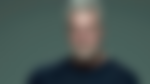 These are some of the top comments.
Don't worry about those clowns we got your back.

— King Gene Tinner Jr 👑 (@KingGene_UFC) January 19, 2023
Can't imagine what you're going through but just as a fan, I'm glad you're safe

— That Weasel Mouthed Diva Of Functioning Holes (@ReBourneAgain) January 19, 2023
I think it's just cause your delivery kind of sounded genuine and not like a joke

— Aaron Guerrieri (@GuerrieriAaron) January 19, 2023
Yeah some people on here will try to be "funny" at the worst possible time not knowing who the affect. You got this 🦵💪

— Benjamin Trecroci (@btron3030) January 19, 2023
Followed you since my childhood. One of the best ever!

— Jamakos Kristos (@JamakosK) January 20, 2023
I'm glad you were genuinely joking. I was so close to figuring out where to respectfully mail you a letter, lol.

— Michael Sparks 🎸🎹⚡️ (@Ponyzord) January 19, 2023
Prayers for you Big Kev 🙏
We worry Man

— Spartaprime (@Spartaprime) January 20, 2023
ADVERTISEMENT
Article continues below this ad
Kevin Nash's recent comments did ring the alarm for many of his followers. However, his post has calmed a lot of nerves in the process, and which were quite worried. Nash might think twice before posting something that can be taken out of context. He might have learned a valuable lesson in all this. All in all, Nash would certainly be overwhelmed to see a long list of admirers that constantly care for him.
What do you think about Kevin Nash's recent social media post?
ADVERTISEMENT
Article continues below this ad
Let us know in the comments.
Watch This Story: 10 Times Professional Wrestlers Damaged Or Broke Properties In The WWE
Edited By: Debmallya Chakraborty