"One of the Greatest Athletes"- WWE Legend Bret Hart Calls AJ Styles his Dream Opponent
Published 03/29/2021, 8:00 AM EDT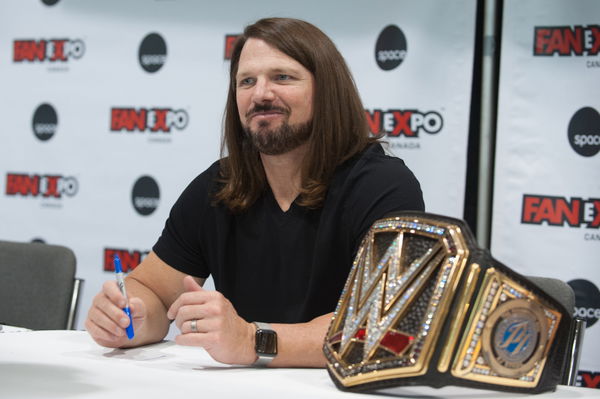 ---
---
In the 1990s, a Canadian superstar walked through Vince McMahon's front door and ushered in a new generation. Gone were the days of Hulk Hogan and Ultimate Warrior, as Bret Hart began stealing the show. The Excellence of Execution put on brilliant technical displays and could put on an entertaining match against literally anyone.
ADVERTISEMENT
Article continues below this ad
Bret Hart vs AJ Styles?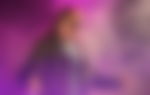 Bret Hart could wrestle the proverbial broomstick and put on a four-star classic, but his dream opponent is someone spectacular. Had these two icons met in the same generation, they'd put on a match that would rival Flair vs Steamboat as the best wrestling match of all time.
ADVERTISEMENT
Article continues below this ad
During a virtual meet and greet with the Asylum Wrestling Store, Bret Hart revealed his dream opponent to be AJ Styles. The Phenomenal One is first on the list of many legend's dream opponents, but Hart heaped heavy praise on him.
"Of the current guys right now, I think I would've loved to work with AJ Styles. I mean, he's such a great talent and such a great wrestler that it would've been fun just to wrestle one big time or one big match with him. Either heel or babyface would've been fun.
"He's gotta be one of the greatest athletes in the business ever, and it would have been fun just to dance with him one time, just to have one classic match with him. A babyface match would've been a good match. Him working heel, me working babyface would've been good. Me working heel, him working babyface would've been good."
Dream opponents for AJ Styles
The Phenomenal One is one of the biggest names in the wrestling world, but WWE fans missed a majority of his prime. Due to that, they keep booking him in dream match scenarios against WWE legends.
ADVERTISEMENT
Article continues below this ad
Shawn Michaels came out of retirement to face Undertaker and Kane in Saudi Arabia, but that match was one of the worst matches of all time. Everyone claims HBK should've come out of retirement to face AJ Styles, but he apparently turned the match down.
Styles pitched a match with Triple H for WrestleMania 37, but the Game had no intention of facing the Phenomenal One. Instead, Styles and Omos will challenge the New Day for the Tag Team Championships.
Despite being in a rival company, Kenny Omega is one man we'd love to see AJ Styles face. Styles has faced the likes of Cena, Orton, Bryan, Undertaker, Lesnar, and Finn Balor. However, a match with Kenny Omega is one we'd pay any amount of money to watch.
ADVERTISEMENT
Article continues below this ad