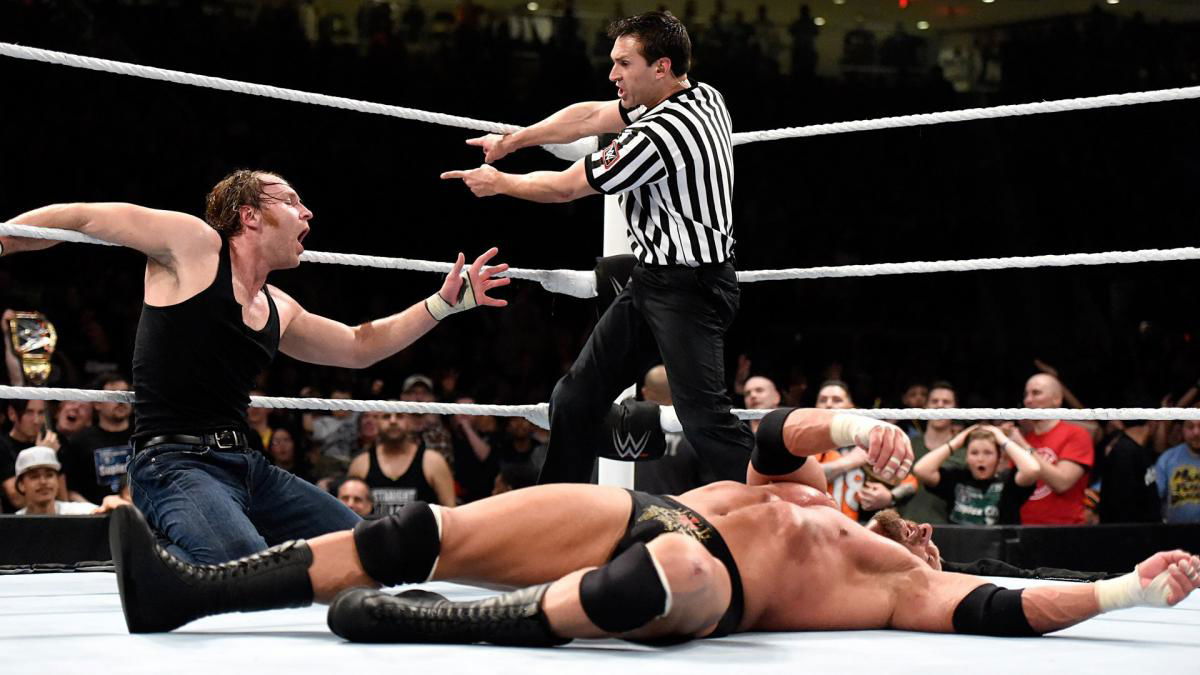 Jon Moxley has had a memorable career in WWE. He left the company for AEW in 2019. Moxley still holds some WWE memories memorable. He spoke on My Mom's Basement about the time he faced Triple H for the WWE Championship. 
Triple H would go on to retain his title, but the selling point was that the match was a class apart from what you regularly see in WWE. Jon Moxley, for one, still regards it as one of the greatest matches he had in the company.
Jon Moxley on his match at WWE Roadblock
The match between Triple H and Moxley was one grand moment for the former WWE Superstar. He says that the match was old-school like and it wasn't on a regular PPV, which makes it more special. 
"It was a unique, old-school wrestling match. It wasn't a regular pay-per-view and it was a Network special, basically a beefed-up house show on a Saturday night," Moxley said. 
Moxley mentions that Triple H is hailed as the great ring general. He did not get a chance to have a single match with The Game until WWE Roadblock in 2016. Moxley wanted to know what all the hype was about, and he is glad to have had a match with him. 
Triple H has always been supportive of pushing talents. In a pre-match interaction with Moxley, Triple H asked him how he wants to work the match. An established wrestler such as Triple H wanting to know the feelings of his co-worker proves how solid some relationships are at WWE.
"Michael Hayes is looking for me, 'Hunter is in his locker room and wants to talk.' I go there, and he's like, 'What do you want to do?' 'Whatever you want to do.'
"That game. We basically came up with a finish, a table spot, and a false finish. The rest of it, we basically called in the ring. For me, I'd rather have that than a WrestleMania in front of a stadium," Moxley admits.
Last of its kind match
Moxley believes that the match he had at Roadblock is the last of its kind. He considers it to be pure wrestling and something WWE can't create again.
"The unique, old-school setting where I'm in control. That was unique, and one of the last old-school matches you'll see in WWE probably. I'll take that over a 'created moment' that we overproduced. That was a pure wrestling moment," Moxley said. 
The match at Roadblock was one for the ages. It could be a long time before we see something similar. Moxley at AEW has the creative freedom he lacked in WWE.
The Superstar is having a good time in his new company but seems to be missing his old run from time to time.