"One Thing I Missed" – The Undertaker Had an Interesting Career Choice Before Being a WWE Superstar
Published 11/12/2021, 12:20 AM EST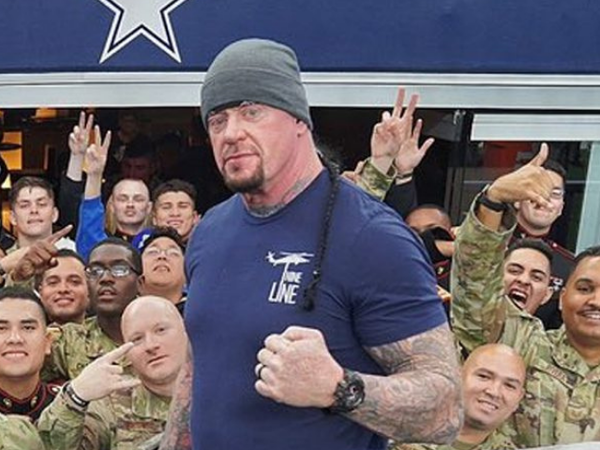 ---
---
It's not possible to imagine the wrestling world without The Undertaker. For thirty years, The Phenom entertained the WWE Universe globally, and rarely broke character. It was only after his retirement that everyone started to see Mark Calaway, the man behind Taker.
ADVERTISEMENT
Article continues below this ad
However, what if wrestling did not work out for him? Reportedly, Taker had an alternate plan for himself. He would have tried out for the army/military. Now, imagine The Undertaker in a soldier's uniform.. GLORIOUS!
"It probably would have been the military. Like I said, I've always been one to really know what my strengths, my weaknesses, my capabilities are and aren't. I doubt if I would have had a very long run in European pro basketball, but I do see myself – if I had to join the armed forces I probably would have been a career guy."
ADVERTISEMENT
Article continues below this ad
While he had to go for his alternate plan considering how brilliantly wrestling worked out for him, but, as a man in the military, he would have attained stunning heights!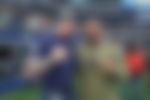 "I think that's the one thing that I missed is serving our country. And people look at me kind of weird sometimes, like wait a minute, you've had this stellar career and everyone knows you and all that. Yeah. That's fine, that's great, and I wouldn't give any of that up."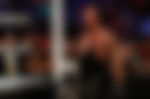 The Undertaker almost entered another sport
During the interview, The Deadman revealed that while he is glad wrestling is where he earned his fame, he almost became a basketball player. It's no surprise that basketball was an option given Taker's height.
"I was almost a European pro basketball player at one time. Thank goodness that didn't happen." H/t The Dallas Morning News
ADVERTISEMENT
Article continues below this ad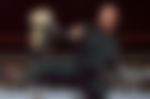 It's definitely a good thing for the wrestling world that Taker did not become a basketball player! It's impossible to think of WWE and The Attitude Era without The Phenom's contributions.
Of course, when Taker did retire, it was a bittersweet moment for the entire WWE Universe. Nobody wanted to see him leave, but everybody knew he deserved it after giving thirty years of his life to the industry.
ADVERTISEMENT
Article continues below this ad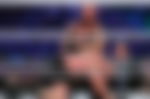 Maybe, someday, he will grace the WWE ring with his presence all over again!