Otis Puts Raw Tag Team Division on Notice After Winning First Title in WWE
Published 01/11/2022, 11:30 AM EST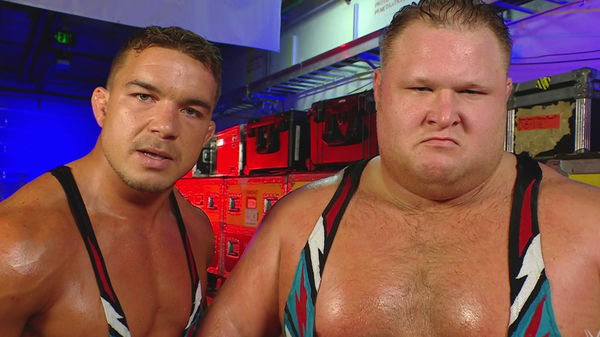 ---
---
Team Alpha Academy (Chad Gable and Otis) won the WWE RAW tag team championship by defeating team RK-Bro (Randy Orton and Matt Riddle) on the latest episode on Monday Night RAW. After all this time chasing the tag titles, they are finally the RAW tag team champions.
ADVERTISEMENT
Article continues below this ad
The title change surprised the fans, as they did not expect Alpha Academy to defeat RK-Bro. Otis and Gable really outsmarted Orton and Riddle and became the champions.
ADVERTISEMENT
Article continues below this ad
The victory came after Otis pinned Randy Orton on RAW when Orton missed an RKO on Gable and Otis connected with a body slam. Fans were really shocked to see RK- Bro losing the titles. Fans really appreciated RK bro's tag title run. Their RAW tag title run made the tag division dominant with the presence of the "Legend Killer"
Otis and Gable are ready for new challenges.
Team Alpha Academy made their debut on the SmackDown brand in November of the year 2020. Gable tried to recruit Otis to his team. Both of them were feuding for SmackDown Tag Team titles against Rey and Dominic Mysterio. By the end of the feud, Alpha Academy turned heel. WWE drafted Gable and Otis to RAW in February 2021.
Watch This Story: John Cena to The Rock: Six WWE Legends with the Highest Net Worth
Now, being the RAW tag team champions, Otis and Gable are open to new challenges and new opponents to defend their titles.
In a backstage interview, with Kevin Patrick post the show on RAW Talk, Patrick asked Otis how was he feeling after the victory, he said, "Like I said, 2022 everything that is coming for the Alpha Academy is pure carnage. Bring it up."
The Otis we are seeing isn't the jolly person we have seen him in NXT and in SmackDown with Tucker. This is the new Otis who will break your jaw if you mess with him. Training with Gable has surely made him a different wrestler.
Gable also addressed Kevin saying how they deserved a championship and now both are standing here as RAW tag team champions. Both wrestlers seemed very proud to add this victory to their achievements list.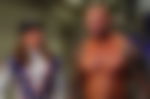 Otis, after pinning The Legend Killer Randy Orton, is very much confident. He will surely be a reckoning force in the tag team division in the coming time.
A new road ahead for Alpha Academy.
ADVERTISEMENT
Article continues below this ad
Since Gable brought the Alpha Academy to SmackDown, he only had one vision, and that was to win a WWE Championship. He recruited Otis and since then the tag team has come a long way.
Gable, in the backstage interview with Kevin Patrick on Raw Talk, said, "We train specifically for any team. When applied the mastered tactics, we are unbeatable".
He and Otis train according to who their opponents are. After hearing his words its seems that the Alpha Academy already has some plans to keep the titles to themselves for a long time.
ADVERTISEMENT
Article continues below this ad
Getting drafted to Monday night RAW brought them new opportunities and now the RAW tag titles. On the next episode of RAW, we will see whether they will rematch with team RK-Bro or a new tag team is already waiting next in line for the tag team gold.