Pat McAfee Gets Away with a Massive Mistake That Would've Gotten Others Fired From WWE
Published 03/19/2022, 10:30 AM EDT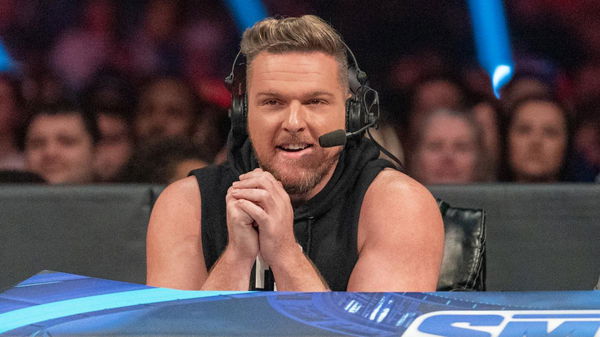 Vince McMahon himself offered Pat McAfee a match at WrestleMania 38. But during a promo on this week's episode of SmackDown, the former NFL punter made one major mistake that could have got him fired from WWE.
ADVERTISEMENT
Article continues below this ad
After coming out of Vince McMahon's office, Pat McAfee came straight back into the ring and delivered a promo that got fans excited.
But during the promo, he used the word "professional wrestling". For the uninitiated, Vince McMahon hates this word and has also banned this word in WWE.
ADVERTISEMENT
Article continues below this ad
Pat McAfee said, "When I saw professional wrestling for the first time, my life changed immediately. I saw something that inspired me."
It looks like the former NFL punter got away with the mistake this time, but Mr. McMahon is definitely not going to like McAfee using the term "professional wrestling". In fact, WWE brands its product as sports entertainment.
Later in the promo, McAfee also told that he had been asked to apologize to Theory for his actions on last week's program. McAfee apologized, but in a special manner that got the crowd excited.
He said, "Austin Theory, I am sorry for beating your a** last week. Austin Theory, I apologize that you're a punk b***h."
This feud between Theory and McAfee is getting more interesting by the day. And who knows, we even might see Mr. McMahon getting involved in this in the future.
Watch This Story: The Undertaker to Stone Cold Steve Austin: WWE Superstars With The Most Eliminations in Royal Rumble History
Is Austin Theory the favorite to win against Pat McAfee at WrestleMania 38?
Well, if you go by the experience these two men have inside the squared circle, then yes. Austin Theory is a young WWE superstar, but he has competed in several matches whereas McAfee had competed in a few.
ADVERTISEMENT
Article continues below this ad
However, McAfee has always proved himself as a true warrior, both on the field and inside the squared circle. His match against Adam Cole on WWE NXT TakeOver: XXX garnered praise from different individuals, even though McAfee lost.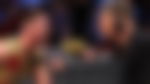 But Austin Theory will surely want to impress Vince McMahon by winning at 'The Grandest Stage of Them All'. In recent times, Theory had shared the ring against top stars like Brock Lesnar and Finn Balor.
ADVERTISEMENT
Article continues below this ad
Thus, it won't be easy for Pat McAfee to get the better of the WWE Raw superstar. But McAfee has the potential and the crowd will also have his back during his WrestleMania 38 match against Austin Theory.