Paul Heyman Believes Brock Lesnar Might Return to UFC
Published 03/26/2021, 12:19 PM EDT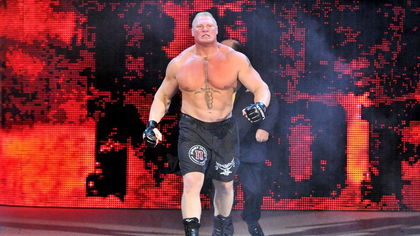 ---
---
Every wrestling fan's mind immediately pictures Brock Lesnar when anyone mentions the word 'Beast'. Unfortunately, 'The Beast' has been missing from WWE since he lost the WWE Championship title to Drew McIntyre at WrestleMania.
ADVERTISEMENT
Article continues below this ad
There have been several speculations about whether he will return to the squared circle again or not. While many believe he has settled for a quiet life, others have chosen the path of optimism. Now, Paul Heyman, Lesnar's former counsel, has given his two cents about 'The Beast' returning to WWE or UFC.
During his conversation with GIVEMESPORT, Heyman revealed Brock Lesnar is not a man who can be limited to one type of sport. Just because he has earned fame in contact sport doesn't mean he won't pursue a career in others.
ADVERTISEMENT
Article continues below this ad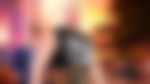 "Whether that's him returning to WWE, or having another fight in UFC, or deciding to change the dynamic of the NBA and dunking a basketball, or in his 40s becoming a Major League Baseball player and hitting nothing but home runs, Brock Lesnar is going to do exactly what Brock Lesnar wants to do."
Of course, this is Heyman's perception of Lesnar, but could he be correct? Is it possible Brock Lesnar is absent from WWE because he is training to enter another industry?
These are answers fans won't know unless there is an official announcement. However, one thing is clear; wherever he goes, his fans will follow.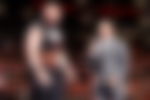 Should Brock Lesnar return at WrestleMania 37?
Brock Lesnar might make his return at WrestleMania, in what would be a redemption story for him. Notably, he lost the WWE Championship to McIntyre at WrestleMania 36.
As McIntyre is still the WWE Champion, returning at WrestleMania 37 makes sense.
McIntyre is scheduled to fight Bobby Lashley, the current WWE Champion, at the upcoming WrestleMania.
Picture this! McIntyre retains the title, he is celebrating, bragging about his beastly strength and power, but it's cut short by Brock Lesnar who returns to teach McIntyre there can only be Superstar with the strength and power of a beast.
ADVERTISEMENT
Article continues below this ad
Lesnar challenges McIntyre then and there, and out of bloated overconfidence, McIntyre accepts. 'The Beast' beats 'The Scottish Psychopath' black and blue and wins the match to secure the WWE Championship.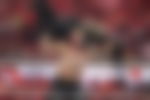 Apart from all other reasons, it's possible WWE is delaying Lesnar's return until audience can return to the arena to watch the event live.
ADVERTISEMENT
Article continues below this ad