Paul Heyman Reveals Potential Reason for Brock Lesnar Cutting Promos More Often These Days: "I'm Tired of Talking About Him"
Published 01/21/2022, 8:00 AM EST
By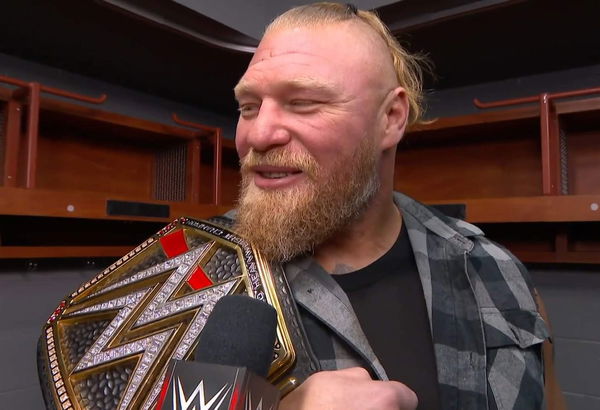 The duo of Brock Lesnar and Paul Heyman is one of the best we have ever witnessed as wrestling fans. The electricity and the flow between the two feels natural and both men elevate each other in the ring.
ADVERTISEMENT
Article continues below this ad
While Paul Heyman is Lesnar's advocate in the ring, do the two hang out after the show gets over? What kind of conversations do Heyman and Lesnar have? Well, the advocate answered all of those questions in a recent podcast interview.
ADVERTISEMENT
Article continues below this ad
Paul Heyman joined Casio's Cut podcast to talk about wrestling and his on-screen client, Brock. The interviewer asked Heyman how he felt about the evolution of Brock and that he is more active on the mic with his new character.
Not breaking his character for even a second, Paul said, "Thank god! My throat was getting sore just espousing the virtues of The Beast, The Conqueror, the reigning, defending undisputed WWE Heavyweight Champion, Brock Lesnar."
The former ECW added, "So thank god he decided to pick up a microphone and do some talking. I'm tired of talking about him!"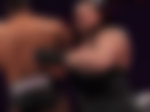 He might have said this, but every wrestling fan loves that feeling of Paul introducing The Beast. Goosebumps!
Paul Heyman would fantasy book an alliance of Brock Lesnar and his enemy
Paul Heyman has advocated for both Brock as well as Roman Reigns. We can say that Heyman knows those guys better than they know themselves, which is why he would put them in a faction as well.
In an interview with Hot 101.9, the interviewer asked Paul who he would put in the modern-day version of The Dangerous Alliance. Before his ECW days, Heyman was called Paul. E. Dangerously.
During this time, he created a group in the AWA and it was called The Dangerous Alliance. Heyman created different versions of the same team in different promotions. Paul ultimately squashed the faction in the 90s.
ADVERTISEMENT
Article continues below this ad
If Paul had to pick three people for the team, he would pick "Paul Heyman, Brock Lesnar, and Roman Reigns." He took less than a second to answer this question, so he has obviously thought about putting the two stars on the same team before.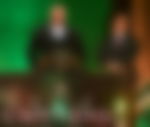 The former ECW owner also joked that he would add Vince McMahon so that he can claim a percentage of his stock earnings. He added, "And just so I could have a percentage of his stock earnings… Vince McMahon,"
ADVERTISEMENT
Article continues below this ad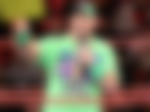 The Dangerous Alliance has seen many stars in the past. Can Brock and Roman be next to be a part of the team? A fan can only dream of that!