Paul Heyman Shocks The Internet After Weird Interaction With an Adult Website
Published 10/22/2021, 9:57 AM EDT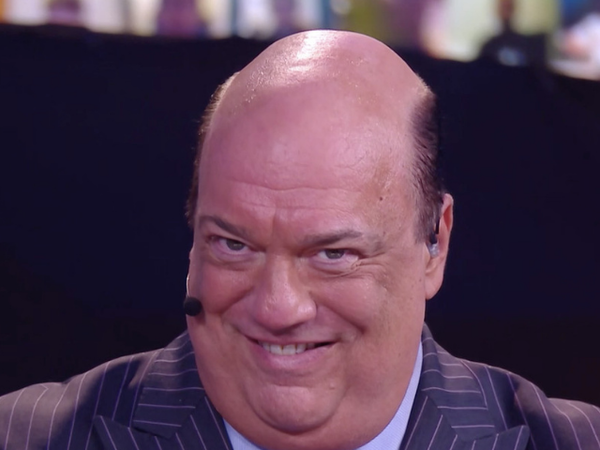 ---
---
Paul Heyman is an interesting man, an extremely interesting man. Nobody can quite say for sure what's going on in his mind. For example, no one knows if his true allegiance lies with Roman Reigns or Brock Lesnar, or why he gave a wild response to an adult film distributor.
ADVERTISEMENT
Article continues below this ad
So, Paul Heyman and Brazzer's official account shared an interesting conversation on Twitter following Crown Jewel 2021. The company pitched a storyline from their end which would revolve around The Beast and The Tribal Chief fighting over Heyman. However, Heyman' twisted sense of humour corrected the company and he claimed it would be better if it was underneath him.

ADVERTISEMENT
Article continues below this ad
Now, Heyman's response is open to interpretation. There is no way to know exactly what he meant by that, but one thing is for sure, nothing goes past Heyman. Not even a storyline pitch from a company that has nothing to do with wrestling, technically.
Nevertheless, everyone got a good chuckle out of his response. Let's see if this conversation moves forward, or if Heyman brings back the infamous ponytail as suggested by Brazzers.
Watch This Story: Roman Reigns Puts Down Brock Lesnar, Becky Lynch Retains: Best Moments From WWE Crown Jewel 2021
Paul Heyman played it safe during Crown Jewel 2021
Prior to the main event, Heyman gave a cryptic backstage interview. As per him, he would walk down with Universal Champion Roman Reigns, and he would walk back with the Universal Champion.
When he mentioned the part where he walks back to the locker room, he didn't actually take The Tribal Chief's name. He just said The Undisputed Heavyweight Champion. Now, that could have been Brock Lesnar as well had The Beast defeated Reigns.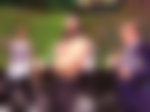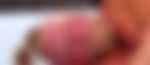 However, Heyman walked back up the ramp with The Bloodline.. staying true to his words. He did walk back with the Universal Champion.
Therefore, even after the match and all the sketchy behaviour, no one knows where Heyman's true allegiance lies. It could be either one of them, and the audience is still confused and left with questions.
Roman Reigns could potentially fire his special counsel
There was point during the Crown Jewel 2021 main event when Roman Reigns and Brock Lesnar were on the ring floor, and there wasn't any official in the ring.
ADVERTISEMENT
Article continues below this ad
Instead of encouraging and motivating Reigns like Heyman always does, he threw the Universal Championship belt between them, leaving them to fight for it.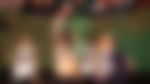 While The Tribal Chief noticed that, his priority was to save the belt and not flip out on Heyman. Fortunately, The Usos arrived, and kicked Lesnar in the face which allowed Roman Reigns to overpower The Beast.
ADVERTISEMENT
Article continues below this ad
Now, even though he walked back with Paul Heyman, Reigns did give him a warning look at the top of the ramp.
Is this the end of the Reigns-Heyman partnership? The answer could possibly be on WWE SmackDown: October 22nd, 2021.