Paul Wight aka The Big Show Reveals Why Leaving WWE was Brutal
Published 03/24/2021, 1:42 PM EDT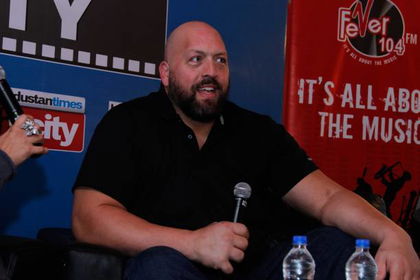 ---
---
Paul Wight worked with the WWE for over two decades. During that time, he won World Championships, main-evented WrestleMania, and became a wrestling legend.
ADVERTISEMENT
Article continues below this ad
However, the former Big Show quit WWE and came to AEW in the hopes of a career renewal. Despite his frustrations with the company, he claimed it was 'brutal' leaving WWE.
Paul Wight explains why leaving WWE was brutal
ADVERTISEMENT
Article continues below this ad
There were several reasons Paul Wight left WWE for AEW. First, the giant was told he'd never main event WrestleMania or any PPV again, and his only role would be to put over NXT talent. Second, he claimed WWE let him down on his last appearance, which came at Raw's Legend's Night in January.
On the Talk is Jericho podcast, Paul revealed why leaving the WWE was brutal despite his frustrations.
Wight said to Chris Jericho, "It was brutal to actually leave because you do have friends, and you do have family because you've got people you spent over 20-plus years with. You have relationships. You have people you look forward to seeing, and then you have to know that look, yeah, I have to leave." (H/T Wrestling INC)
"There's nothing here for me to do anymore except go in a direction that I'm not ready to go in. I didn't want to be a Sgt. Slaughter. No offense to Sarge, but I didn't want to be a Sgt. Slaughter that comes around and did the golf tournament. At one time, Sgt. Slaughter was one of the biggest stars in the business. He sold more action figures that GI Joe. He sold more action figures than Barbie."
Big Show's WWE accomplishments
ADVERTISEMENT
Article continues below this ad
While his frustrations are valid, WWE made Big Show a very rich man, He instantly became one of the most recognisable stars on the planet, and his skills and abilities set him apart from the rest.
Big Show is a five-time World Champion, seven if you count WCW, which includes two reigns each with the company's top titles. He whined and complained about not receiving a WrestleMania moment, when in fact he's faced the likes of the Undertaker, John Cena, Edge, Cody Rhodes and Mick Foley at WrestleMania.
Show is an eight-time tag team champion and has one reign each with the Intercontinental and United States Championship. To top it off, he is only the twelfth Grand Slam Champion in WWE history. Add an Andre the Giant Memorial Battle Royal Trophy, and you have an extremely impressive career.
ADVERTISEMENT
Article continues below this ad