Paul Wight Reveals Vince Denied Him Permission to work with Nicolas Cage in Hollywood
Published 08/25/2021, 7:30 AM EDT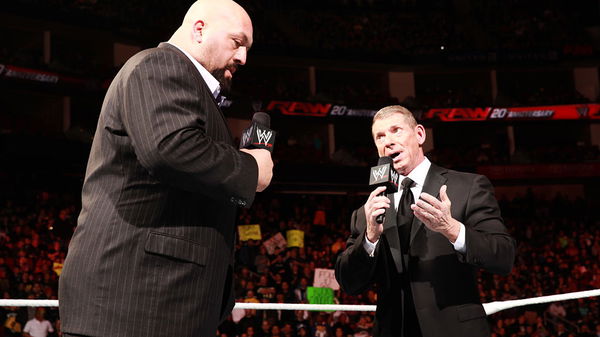 ---
---
Paul wight is one of the greatest giants to step foot in the ring. He has essentially achieved every feat there is during his time in WWE. However, in early 2021, Paul jumped ship to WWE. The former Big Show recently sat down for an interview with Chris Van Vliet for the Insight podcast.
ADVERTISEMENT
Article continues below this ad
Here Wight talked about his time in WWE, what motivated him to come to AEW, his plans for the future and aspirations in Hollywood. Paul shared a rather intriguing fact on how he could not crossover earlier in his career, as WWE didn't want that.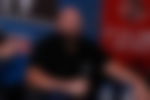 He gave us a hint that there could have been a chance where he would have been a part of Gladiator, an Oscar-winning movie. He adds it was only until the Rock became a success that WWE became comfortable having wrestlers go on to Hollywood.
ADVERTISEMENT
Article continues below this ad
Paul Wight to Hollywood?
Paul wight added that he could have been potentially sharing the screen with Nicolas Cage. He quoted "There were so many projects I couldn't do because of the WWE schedule. When I first signed with WWE, Nick Cage reached out to me because his son was a big fan of me. Nick Cage was trying to hook me up with this Russell Crowe movie."
ADVERTISEMENT
Article continues below this ad
"But it was being shot in Spain, so I would have to be in Spain for 6 weeks for it. But I'm thinking 'Russell Crowe is going to be a star, Nick Cage wants me, I've got it.' I go to ask Vince and he says, 'I'm paying you to be a wrestler, not an actor." (H/T Wrestling Inc)
The giant did mention, though, that there is no bitterness between him and WWE. He just feels both entities have varied outlooks and can't work mutually. Paul added that his career in wrestling is full time, despite his Hollywood ventures,
ADVERTISEMENT
Article continues below this ad
He added that deciding to leave WWE was tough. Paul also added on how he is going to be pursuing some TV shows during his time in AEW. He feels at this stage of his career, intentions lie towards elevating young talent.