WWE ThunderDome achieves Tremendous Milestone in Sales
Published 08/27/2020, 3:48 PM EDT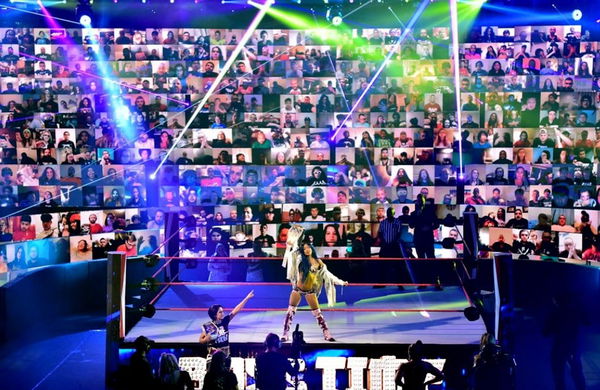 ---
---
WWE's ThunderDome is doing pretty good. Viewership ratings have jumped like anything and the company seems to be back in business. However, WWE's latest announcement is more shocking than you can imagine.
ADVERTISEMENT
Article continues below this ad
In a recent post on Twitter, the company revealed that ThunderDome had already reached maximum capacity for Payback, which is set to air this Sunday.
ADVERTISEMENT
Article continues below this ad
What's even more surprising is that ThunderDome got fully booked just an hour after tickets were released on sale! This showed a tremendous success on the part of WWE.
The ThunderDome project has really paid off. The massive investment in the visuals and technology has been rewarded with a very interested audience.
WWE fans have been widely appreciating the company's constant efforts to keep them entertained. They couldn't believe it when Payback was announced just a week after SummerSlam.
WWE has now managed to get the fans hooked on to their content once more. The brands are recording an insane increase in numbers, and SmackDown recorded pre-lockdown numbers last week!
WWE ThunderDome has seen a huge increase in viewership ratings
ThunderDome is pulling off a profit for WWE as it heads into more pay per views. The new stadium's state of the art feel makes it extremely futuristic.
The idea is simply brilliant, and ThunderDome has been receiving thousands and thousands of great reviews online.
ADVERTISEMENT
Article continues below this ad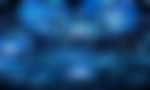 The writers have also managed to keep content as interesting as possible. Unique stipulations, dream feuds, crazy moments, and the like are what we are seeing in an increasing proportion in WWE today.
The fact that the company managed to get a houseful after just one hour of releasing tickets is almost astonishing. The people have come back to WWE, and they like what they see.
ADVERTISEMENT
Article continues below this ad
ThunderDome Tickets to Monday Night Raw will be on sale soon and the team expects a huge turnout again. Maybe a change in scenery is exactly what fans needed, and WWE got it spot-on this time.