"People Need to Watch" – AEW Star Reveals the Most Unique Feature of Brock Lesnar That Has Influenced Him
Published 02/16/2023, 3:00 PM EST

Follow Us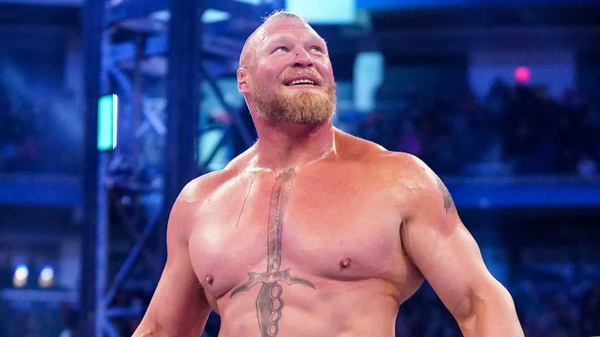 Brock Lesnar is one of the toughest and most fierce competitors the world of pro wrestling has ever seen. Ever since Lesnar made his debut for WWE in 2002, he has made a significant impact. The Beast Incarnate has demonstrated his domination to the entire roster from his very first match.
Lesnar's wrestling ability, physical stature, and charisma have helped him rise to the ladder of success quickly, and became one of the stars in the company today. However, the former WWE champion has not only dominated the WWE ring but has also shown his skills in amateur wrestling, NJPW, and even the MMA.
The Beast Incarnate is a true titan of the industry. Recently, top AEW wrestler and former WWE Superstar spoke in favor of Brock Lesnar. He stated how Lesnar influenced him.
ADVERTISEMENT
Article continues below this ad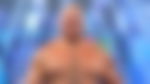 Big Bill, aka Big Cass, is currently signed under AEW and is a star there. Recently, he revealed how he received his influence from the 45-year-old Brock Lesnar. Both Lesnar and Big Bill are known for their physicality and their size.
What did Big Bill say about Brock Lesnar?
Being a veteran in the industry, Lesnar has influenced and inspired several budding wrestlers over time. And, one such wrester is Big Bill. After being terminated from WWE, the 36-year-old underwent depression, but he broke out of the spiral and underwent a massive change before becoming a big name in the wrestling circuit.
Speaking to Comedy Store Wrestling he spoke about his influences in pro wrestling, and how Brock Lesnar inspired him during his developmental years. He claimed that growing up, he modeled his style from Kevin Nash, The Undertaker, and Kane. However, he further clarified that people needed to watch Brock Lesnar more to learn from his abilities.
Read More: 285 Lb WWE Monster, Who Destroyed Brock Lesnar in 85 Seconds, Had an Intense Backstage Faceoff With Dwayne Johnson
He said, " A guy more people need to watch is Brock. Especially after he came back in 2012." Big Bill further claimed that in pro wrestling, a wrestler needs to make the fans believe that what they are doing is real, and  Lesnar does that. He claimed that the former UFC star has been a big influence in his life.
The 36-year-old pro wrestler said, "Brock is a big influence, especially after 2012. Undertaker, Kevin Nash, there are a lot of other guys I'm missing, but those are the big ones." He made his debut as a heel character at AEW and is a permanent addition to the current roster.
ADVERTISEMENT
Article continues below this ad
What are the current plans for Brock Lesnar at WrestleMania 39?
Brock Lesnar is set to clash against Bobby Lashley at Elimination Chamber 2023, which might ultimately bring an end to their mythological feud. Both superstars are currently tied 1-1 and need one more win to emerge as the clear victors.
However, for WrestleMania, the plans for Brock Lesnar are still vague. While it was suspected, Lesnar would face Gunther, it is not in the works at the moment. Gunther had also expressed his interest in facing The Beast Incarnate. However, as per new plans, either Sheamus or McIntyre is the scheduled opponent for Gunther. Fans will now have to wait and see what unfolds for Lesnar at WrestleMania 39.
ADVERTISEMENT
Article continues below this ad
Like Big Bill, Gunther has also looked up to the legendary wrestler and will want to have the opportunity to beat him. What do you make of the AEW star's comments? Let us know in the comments below.
Watch This Story:  Dwayne Johnson's Daughter Simone to The Undertaker's Daughter Kaia – Meet Daughters of Top WWE Stars