"PG Era is Here to Stay"- Kurt Angle Explains Why WWE Won't Bring Back the Attitude Era
Published 04/21/2021, 12:23 PM EDT
---
---
The most successful phase for WWE was The Attitude Era. It was less scripted, the Superstars had creativity, freedom, and it was nothing like the PG era. Kurt Angle weighed in on how long PG era will stick around.
ADVERTISEMENT
Article continues below this ad
During his conversation with Conrad Thompson, Angle spoke about the PG era in-depth. He believes that the era is going to stay, and the current content is what the audience will need to get used to, especially the adult audience.
However, he thinks ratings would probably rise if WWE went back to similar productions that the company did during the Attitude Era.
ADVERTISEMENT
Article continues below this ad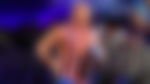 "The company is a publicly traded company and the shareholders are very concerned about the, what does on the content, in the show. So you know, you have to abide by their rules that they want it to be kid-friendly. So, I understand.
"You know, the Attitude Era, it was so much fun. We took a lot of chances, we took risks, and it paid off, and I think it would today. But you know in this day, this era, people are a little more offensive.
"You know, you can offend people a little easier right now. So, I don't think it's ever going to come back. I think, you know, the PG era is here to stay."
Considering this verdict is coming from a veteran Superstar who has been a part of both eras, it's definitely reliable.
WWE might bring back Kurt Angle in the future
It is possible that Angle might return to WWE in some capacity. It's not confirmed whether he will return as a pro-wrestler, but he opened up about something going on with the company.
In fact, his relationship with WWE is quite good, and he doesn't want to ruin it by joining AEW.
ADVERTISEMENT
Article continues below this ad
"Well my relationship with WWE is really good and I like to keep it that way. I don't have any plans of going to AEW. I haven't really spoke to them that much. Just a couple messages sent back and forth but nothing serious.
"I have something going on with WWE right now and it most likely will materialize. I can't talk about it but that's what I'm waiting on and I don't wanna mess that up. The company's been so good to me and I wanna be loyal to them."
Would you like to see Kurt Angle make a return to the ring? Let us know in the comments below.
ADVERTISEMENT
Article continues below this ad