"Piece of S*it Company"- Former WWE Superstar Bashes The Company
Published 12/09/2020, 11:56 PM EST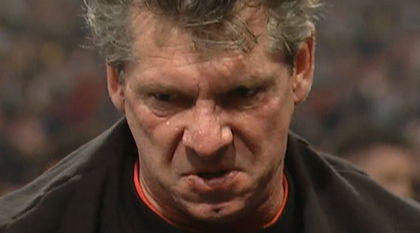 ---
---
Ever since his unfortunate exit from WWE, Ryback has harboured active disdain for the company. From time to time, he takes cheap shots at his former employers, calling them out for their alleged evil practices.
ADVERTISEMENT
Article continues below this ad
His most recent tirade against WWE came through a Twitter post.
For the uninitited, Ryback prides himself on maintaining a strict vegan diet. Contrary to popular perceptions, Ryback has developed a ripped physique without consuming any animal fats.
ADVERTISEMENT
Article continues below this ad
Hence, vegan media platform, Plant Based News, decided to feature Ryback's success story. However, someone in their social media team didn't realize the hate Ryback has for Vince McMahon's promotion and labeled him as a "former WWE Superstar."
Even though Ryback was happy with the website for featuring his journey, he took exception to the nomenclature. Instead, he wanted to be known as a pro-wrestling star and not a WWE star.
Ryback and his disgust with everything WWE
Once touted as the next big monster in WWE, Ryback's career derailed as quickly as it peaked. After he was rechristened as Ryback following an unsuccessful stint with the Nexus, the 'Big Guy' was swiftly pushed to the top of the ladder.
He demolished every opponent that came his way and fans were soon contemplating a world title run. In fact, it looked like he had Vince McMahon's backing and he would soon reach the stratosphere.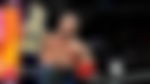 Unfortunately, his momentum was destroyed piece by piece after he got into the ring with CM Punk and John Cena. Multiple losses meant that his once untarnished persona suffered several blows. In a few months, Ryback was just another guy on the roster.
ADVERTISEMENT
Article continues below this ad
Even then, he kept fighting in order to break through the midcard. However, a lackluster pairing with Curtis Axel followed by a severely underbooked rivalry with Kalisto disillusioned Ryback.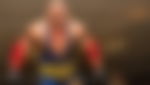 To express his frustration, he walked out on the company before an episode of Raw. The company tried to reach out to him multiple times, but they had already lost him when they pushed his WrestleMania match to the pre-show.
ADVERTISEMENT
Article continues below this ad
More recently, Ryback entered a legal battle with WWE. Needless to say, the two parties have burnt all bridges and there's little to no chance of a reconciliation.