"Pisses Me off Everytime" – Fans Bury Eddie Kingston With Hate Comments as the Wrestler Makes Massive Career Move On AEW
Published 03/02/2023, 3:52 AM EST

Follow Us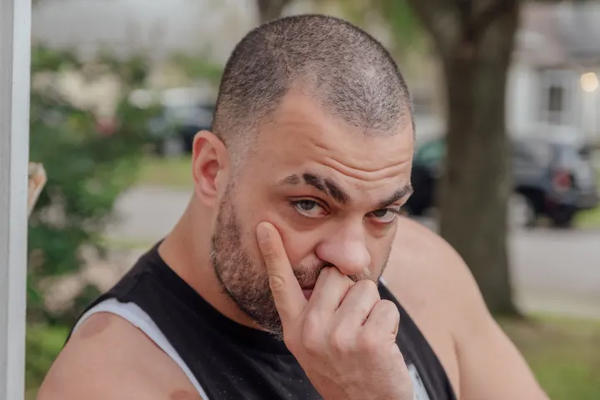 AEW is currently one of the largest wrestling promotions in the world and has emerged as a serious competition to WWE. Over the years, it has proved itself as an impending threat to WWE and has been successful in producing several top wrestlers.
AEW wrestler Eddie Kingston is one of the most popular wrestling entities in the industry. Over the years, he has earned respect for himself as being one of the most skilled and talented in-ring workers. However, recently, he made a shocking move on the show.
Recently, Kingston was a part of the ladder match for a shot at the TNT Championship, which was ultimately won by powerhouse Hobbs. Kingston would burst soon after the match began and show his rage over Ortiz. They would brawl over the ramp, and then backstage.
ADVERTISEMENT
Article continues below this ad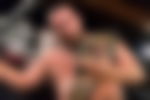 However, on the latest episode of AEW Dynamite, Kingston made a shocking move, as he quit AEW. Fans were left shocked and in disbelief, as the 41-year-old called it quits with the company. As the show went off the air, the company took to its social media profile to upload a video of Kingston quitting.
However, as the whole segment went up on social media, fans believed this to be a work and kayfabe. While some also believe Kingston to be on his way to ROH. However, none of them are sure what it is, and thus need to wait and see what unfolds.
Fans react as Eddie Kingston quits AEW
AEW took to their social media handle to upload Kingston's quitting video. While the interviewer asked Kingston about his former friend there, he ignored it, and instead called it quits with the company. Recently, fans have been observing his outspoken nature and his troubles with the management. And with this latest move of his, fans wonder if this is a current development in his storyline.
Read More: 285 Lb WWE Monster, Who Destroyed Brock Lesnar in 85 Seconds, Had an Intense Backstage Faceoff With Dwayne Johnson
As Kingston quit AEW, fans swarmed the internet and gave their reactions. While some believed it to be kayfabe, others were convinced it was real. However, none of them expressed support for the wrestler and instead buried Kingston brutally, filling the section with hate comments.
I quit AEW but I am saying hello to ROH.

— Warren (wf6@mastodon.social) still tweeting (@wf66) March 2, 2023
I HATE when companies do "quitting" for storylines🤦🏽‍♂️

— 👑✊🏽Riko Redz✊🏽👑 (@iAmRikoRedz) March 2, 2023
Could've been better. Needed a quick cut, not the reporter reaction, IMO…

— ͏Joseph Feeney III (@jffeeney3rd) March 2, 2023
So did most of their fans.

— Blade McG IV (SCM) (@Blade___McG) March 2, 2023
wish it wasn't a work. he's annoying and overrated

— Brian (@Noy3s) March 2, 2023
Pisses me off everytime

— Dominic Noyes (@dominic_noyes) March 2, 2023
In the immortal words of Seth Rollins….. Bye Bitch

— Terrance Washington (@tpharaoh129) March 2, 2023
ADVERTISEMENT
Article continues below this ad
Additionally, fans wondered if Kingston is on his way to ROH, which is also a promotion owned by Tony Khan himself. If Kingston is having problems with the management, then a move to ROH would not be a suitable one.
The Mad King's anti-authority views are well known and this segment could pave the way for something bigger. Or is it the pathway for Kingston to take part in more indie shows? Only time shall tell.
ADVERTISEMENT
Article continues below this ad
Watch This Story: Dwayne Johnson's Daughter Simone to The Undertaker's Daughter Kaia – Meet Daughters of Top WWE Stars
Do you guys think Eddie Kingston actually quit AEW?