"Playing a Gay Man Would Ruin My Career" – Dwayne Johnson Reveals 20-Year-Old Secret He Kept to Himself
Published 08/01/2022, 9:15 AM EDT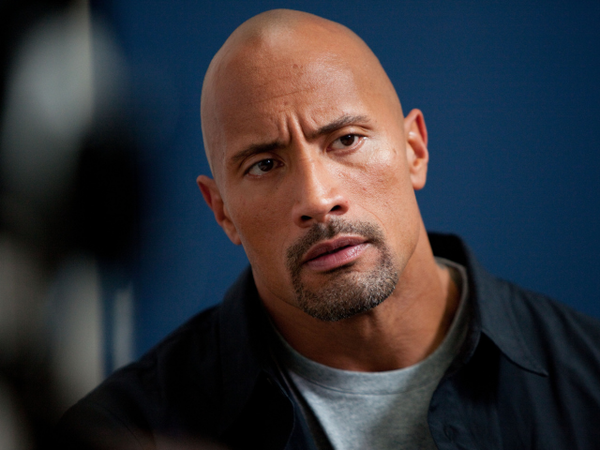 Dwayne Johnson started his acting career as a lead actor in 2002 with the movie, The Scorpion King. Since then the former WWE superstar has come a long way, becoming Hollywood's highest-paid actor.
ADVERTISEMENT
Article continues below this ad
Over the years, Dwayne Johnson has acted in over forty films. He has been offered challenging roles and there's no doubt he's given his all to do justice to every character.
Speaking of justice to the character, the 'Brahma Bull' did the same when he played 'Elliot Wilhelm,' a gay Samoan bodyguard, who aspires to be a Hollywood star. However, many in Hollywood weren't keen on Johnson doing the role. Some even advised that would ruin his career, but Rocky didn't care!
ADVERTISEMENT
Article continues below this ad
Recently, Jeffrey R Epstein celebrated Out Magazine's 30th Anniversary by sharing his favorite work as an editor. The very first magazine he shared was the March 2005 edition with Dwayne Johnson on it's cover. This was from the time he was preparing for his then upcoming film, 'Be Cool.'
Epstein praised The Rock and recalled how the 'Great One' gave him an interview without any people with him. It was just Epstein and The Rock at a downtown NYC restaurant. The veteran editor also mentioned that The Rock's humble interview was nothing but a class act.
Dwayne Johnson was quick to respond to the tweet. As humble as ever, DJ thanked Jeff Epstein for his kind words and added his favorite quote to reveal why he was nice to him that day.
The 10-time WWE Champion further added how many influential people in Hollywood told him that playing a gay character would ruin his career. But that did not stop him. Instead, The Rock politely asked them to f**k off.
Jeff, thanks man so much for these very kind words. I always say, "it's nice to be important, but more important to be nice".
I was told back then (by a few influential folks) that playing a gay man would "ruin my career"
I said "hold my tequila and f*ck off"
Nicely of course 😊 https://t.co/t2Irhk4EF9

— Dwayne Johnson (@TheRock) July 31, 2022
Dwayne Johnson had already been in Hollywood for almost four years at this point. However, irrespective of what people and critics told him back then, the 'People's Champion' took the role and did a fantastic job portraying the character of Eliot Wilhelm, which is one of the most versatile character's he has ever played.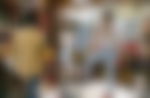 What is the collection of the top 10 movies of Dwayne Johnson?
Dwayne Johnson started his career as a WWE superstar, and carved a path for himself to Hollywood unlike any other. While he acted in several films since he full transition from WWE to Hollywood, it wasn't until the Fast and Furious franchise that the game changed for him.
ADVERTISEMENT
Article continues below this ad
The former WWE Champion got his major breakthrough in Hollywood after he appeared as Luke Hobbs in the Fast and the Furious franchise. He has appeared in five movies of the Fast Saga and all the five have topped the charts, earning over $4.8 billion worldwide.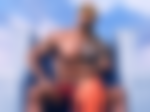 Other notable hits Dwayne Johnson has given are Rampage ($428 Million), The Mummy Returns ($443 Million), San Andreas ($473 Million), Moana ($643 Million), and Jumanji: Welcome To The Jungle ($962 Million).
ADVERTISEMENT
Article continues below this ad
Watch this story:-  Dwayne Johnsons Daughter Simone to The Undertakers Daughter Kaia – Meet Daughters of Top WWE Stars