Popular Business Icon Acquired 120 Year Old Vintage Property in the Neighbourhood of Her Ex Husband, Dwayne Johnson's Residence
Published 03/12/2023, 1:45 PM EDT
By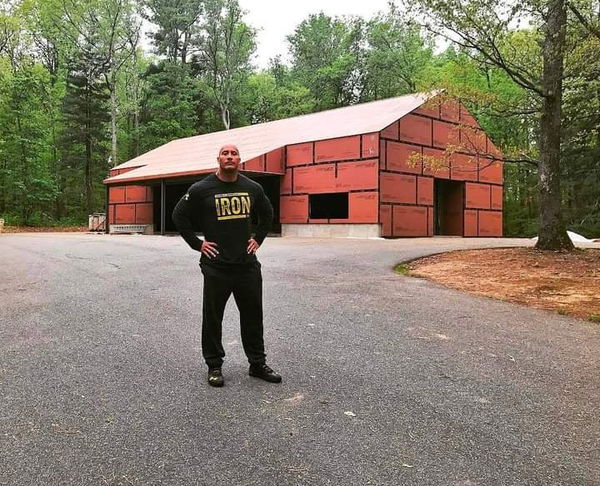 There are many celebrity couples out there who split up after going through a lot of heated confrontations. Hence people often tend to mix it up between bad blood separation and a mutual peaceful split up. But there is a lot of difference between the two, as the latter keeps the room open for friendship or other alliances.
ADVERTISEMENT
Article continues below this ad
This is the case as far as Dwayne Johnson and his ex-wife Dany Garcia are concerned. The duo not only ended their relationship on good terms, but they've also continued together as business partners.
Garcia bought a vintage expensive property adjunct to Dwayne Johnson's home
ADVERTISEMENT
Article continues below this ad
As multiple reports suggest, the businesswoman Garcia has recently purchased a 120-year-old vintage property next to his ex-husband, Johnson's residence. The 181-acre Trivoli estate in Somerset consists of an 8,000-square-foot old colonial house, along with seven bedrooms, seven washrooms, a few gardens, a swimming pool, a horse stable, and paddocks.
Gracia's associated company named SCOOBUCK LLC bought this vast property in Orange country. This company coexists in the city of Beverly Hills along with Garcia's other business ventures, including the clothing brand GSTQ, and the famous Seven Bucks production house. The seller was Equestrian William S Coleman Jr, but he has refused to have a talk on the sale so far.
The property is right beside Johnson's favorite home in central Virginia where the Hollywood hunk often spends his quiet quality time away from the limelight. He also maintains a workhorse farm there. Those who regularly follow The Rock on social media might see the multiple pictures of this beautiful serene place shared by the star himself.
Now, Garcia joined him to share the beautiful destination.
The personal and professional alliances between Dwayne Johnson and Garcia
Garcia and Johnson have been involved as co-owners in a number of projects together, including Johnson's own production company, Seven Bucks, Teremana Tequila and GSTQ. Garcia also became the first lady owner of a prominent American sports league the XFL when she bought it with the mission of its revival along with Johnson and Redbird Capital Partners in exchange for $15 million.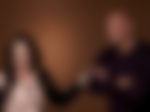 ADVERTISEMENT
Article continues below this ad
The pair were initially college sweethearts before they exchanged vows in the year 1997. Four years later; they became parents of a baby girl named Simone.
But eventually, things turned bitter in their personal sphere and it lead to the sudden demise of their dream team-up as a romantic couple. However, it didn't take a toll on their business compatibility at all, which is pretty evident from the course of the latest events.
Coming back to the recently purchased historical property, some reports claimed that Johnson himself was the buyer of this. Later, The Rock's team came up and confirmed the reports as false.
ADVERTISEMENT
Article continues below this ad
Watch the story:5 Best Trios In WWE Ever
What do you think about Garcia's new property? Are u a fan of Dwayne Johnson? Let us know in the comments.
Edited By: Sherjeel Malik