"Pretty Much Peckerheads"- The Undertaker Recalls Early Memories of WWE Legend Shawn Michaels
Published 05/19/2021, 10:53 AM EDT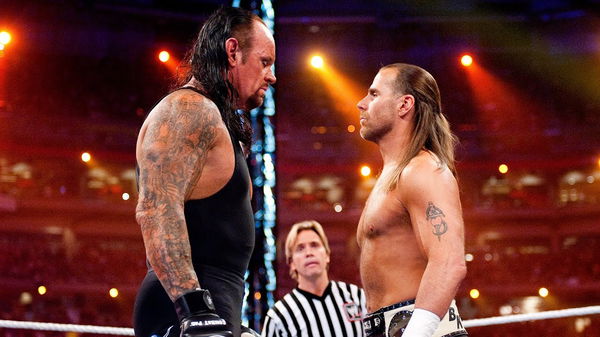 ---
---
In his 30 years in the business, The Undertaker has faced a bunch of legendary names. However, his greatest rival of all time is definitely Shawn Michaels. Taker and HBK went to war many times, from the 90s to WrestleMania, but his early memories of HBK are quite vivid.
ADVERTISEMENT
Article continues below this ad
Undertaker calls HBK a 'peckerhead'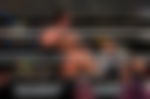 In collaboration with WWE, A&E is producing a documentary on the life and career of the Heartbreak Kid, Shawn Michaels. HBK's career has taken a variety of twists and turns, from being part of a tag team called the Rockers to his issues with alcohol abuse and then his career revival.
ADVERTISEMENT
Article continues below this ad
On the show, HBK's former rival the Undertaker recalled Shawn's early days. Taker had a personal opinion of them, and a professional opinion, which contrasted.
"I met Shawn in 1990. [Shawn and Marty] were fun loving guys. They tested me a little bit with their antics. They were both pretty much peckerheads.
"I gotta call a spade a spade. They were definitely innovators, doing tandem moves together and such a cohesive unit. The fans were nuts for them, especially the women. The long hair and all that." (H/T Fightful Wrestling)
Taker's depiction is accurate with HBK and Marty Jannetty's personality. Unfortunately, their friendship withered after HBK's singles career took off.
Jannetty struggled as a singles performer, and WWE released him soon. They brought him back later, but his career didn't take off again.
Taker and HBK's rivalry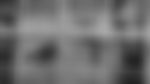 Few rivalries come close to matching the quality produced by Undertaker and HBK. However, they've only faced each other in 5 singles matches, all of which delivered in the quality department.
Their first match ended in a no-contest after Taker chokeslammed the referee, but DX luckily escaped the Deadman's wrath.
Their next match was a special one since it was the first-ever Hell in a Cell match in WWE history. HBK and Taker created the perfect match that revolved around HBK trying to avoid Taker's wrath.
This gave the match the perfect dynamic, and they wrestled their a**es off for 30 minutes. In the end, Kane debuted and destroyed his brother, giving HBK the win.
ADVERTISEMENT
Article continues below this ad
Their third match was the casket match where Shawn broke his back. This injury kept HBK out of the business for 4 years during which he suffered from alcohol abuse and developed a painkiller addiction. He eventually returned in 2002 but waited 7 years to face Taker again.
When they faced off at WrestleMania 25, they put on one of the greatest WWE matches of all time. They almost repeated the feat in 2010, where Taker beat HBK once again, ending his legendary career.
ADVERTISEMENT
Article continues below this ad