Priceless Advice That Saved The Undertaker from a Horrific Fall
Published 10/28/2021, 11:15 AM EDT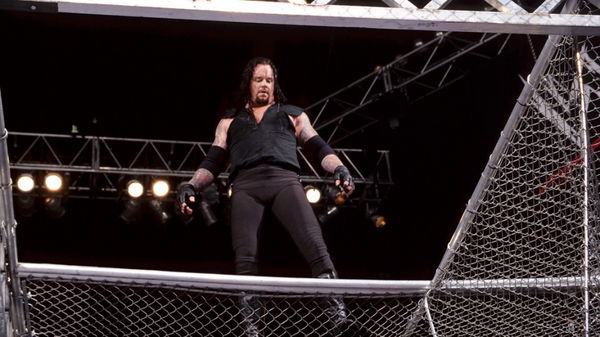 ---
---
The Invasion Angle of WWE is probably one that came with immense financial success for the company. To the fans, pitching wrestlers from rival promotions against each other was a dream come true. Some of the WWE Legends involved in the same were The Undertaker, Stone Cold Steve Austin, Kurt Angle, The Rock, and many others.
ADVERTISEMENT
Article continues below this ad
Now, Lance Storm came to WWE during the Invasion. Of course, he got to work with many talents, including The Undertaker. Recently, he revealed a story about the trust the pro-wrestlers had in one another. Even if they were working against each other on Television.
He revealed that Taker had to divide on a group of WCW men, and if none of them took the impact, The Deadman would crash into the concrete floor.
ADVERTISEMENT
Article continues below this ad
To save him from that fate, right before it, Lance Storm pulled Taker aside and asked him to dive on Bill DeMott. He was the only one who would actually take the impact and save Taker from hitting the cold, hard floor!
Even though they were from rival promotions, and WCW & ECW men had to find their place within WWE, The Phenom heard the advice. He jumped on DeMott, and the man took the impact.
Taker trusted me. He did his big dive, bodies went everywhere and when he landed, Bill DeMott was between him and the concrete." 1 guy you trust is better than a group that doesn't really want to be underneath you.

— Lance Storm (@LanceStorm) October 27, 2021
While the feud may have continued on-screen for the fans, the pro-wrestlers were truly brothers looking out for each other!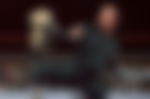 The Undertaker played a major role during The Invasion
The Invasion angle came up after Vince McMahon's company took over rival promotions WCW and ECW. Pro-wrestlers from the two companies joined forces to form The Alliance. Shane McMahon revealed himself to be the true owner of WCW.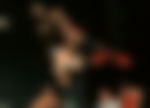 ADVERTISEMENT
Article continues below this ad
Throughout this storyline, The Undertaker was constantly battling with WCW men to keep WWE's honor.
At Survivor Series 2001, Team WWF (WWE) – The Rock, The Undertaker, Chris Jericho, Kane, and Big Show went up against The Alliance – Kurt Angle, Booker T, Stone Cold Steve Austin, Shane McMahon, and Rob Van Dam.
ADVERTISEMENT
Article continues below this ad
This was one of the biggest matches during the year because this determined which company would actually remain, WWE or WCW.
Finally, The Rock took out Austin with the Rock Bottom ensuring WWE picks up the win while WCW got disbanded.