"Prison Dom for Life": Ronda Rousey Is Falling Head Over Heels for Dominik Mysterio
Published 01/07/2023, 12:30 PM EST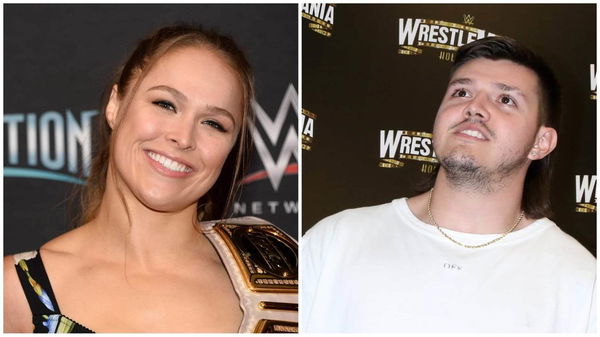 The baddest woman on the planet and former WWE SmackDown women's champion Ronda Rousey is fascinated by the current storyline of WWE superstar Dominik Mysterio. 
ADVERTISEMENT
Article continues below this ad
Recently, Ronda Rousey interacted with fans while streaming a game on her official YouTube channel. While playing, she talked about several topics, including how she is tired of Charlotte Flair, The Tribal Chief, and mainly the new angle of Dominik Mysterio's storyline.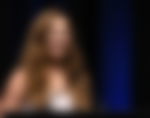 Dominik's slow start at WWE
ADVERTISEMENT
Article continues below this ad
Dominik Mysterio made his debut in WWE in March 2019, when his father Rey Mysterio announced his match against Samoa Joe for the WWE United States championship. For a long time, he wasn't part of any WWE storyline as a mainstream wrestler. In August 2020, he finally got his first match at WWE SummerSlam. 
After a year of struggling, he finally won his first championship in WWE, but that too, along with his father Rey Mysterio (tag team championship). Even that championship didn't last long and The Mysterios lost to The Usos at Money in the Bank 2021. 
Dominik's career finally started to gain pace after he turned heel and stood against his father joining The Judgement Day. He even scored his first biggest singles match victory with the help of Rhea Ripley by pinning AJ Styles on the October 17 episode of Raw. Fans loved the angle between Dominik, Rhea, and the Mysterio family. 
This storyline took another interesting turn when Dominik got arrested on Christmas Eve as a result of family drama. This turn even attracted Ronda Rousey, and she fell head over heels for this Storyline. 
Ronda Rousey adored the new Dominik Mysterio
During her live stream, Ronda mentioned her love for Dominik's current storyline, saying, "Speaking of my favourite thing in WWE right now, my favourite f****ing thing, you wanna know? [yeah] Prison Dom…..Oh my God, 'prison Dom'. Talk about 'prison Dom'… Did you see his video of him talking about how he came out of prison a changed man and he has the teardrop? It reminds me of John Waters's "Cry Baby". Johnny Depp, and he's like, "Electricity killed my parents" I don't know, I loved it so much. I loved it so much. I am like what happened in prison? What did he see?"
ADVERTISEMENT
Article continues below this ad
Her streaming partner continued the discussion, asking if that teardrop indicates he killed somebody.
To this, Ronda mockingly said, "So did he kill someone to go to prison? Or did he kill someone in prison? I can just picture him calling Rhea up and being like, aw mami… Things I've seen……Prison Dom for life guys…. I need a prison Dom T-shirt. Anything but I would really like it, like crybaby John Waters throwback, but everything's like instead of a crybaby, it's Prison Dom and instead of chick, it's Ripley……That's f****ing quality entertainment."
No one knows how long the storyline will last. But it's confirmed that this angle has attracted many viewers which include the baddest woman on the planet too.
ADVERTISEMENT
Article continues below this ad
What do you think about the Prison Dom? Will it act as a turning point in Dominik's career, or will it be another short-term drama? Don't forget to tell us in the comment section.
Watch Story:- 5 Pro-wrestlers who passed away after or during matches
Edited By: Debmallya Chakraborty