"Punk's Kryptonite": Fans Turn Their Backs on CM Punk After Discovering His Reported Ego Issues in AEW
Published 08/25/2022, 2:00 PM EDT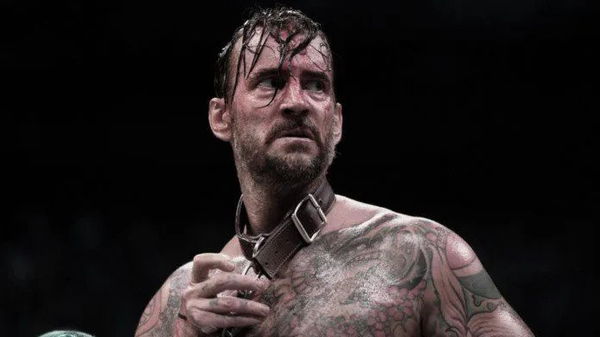 The home to one of the greatest wrestling legends, Randy Savage is not the best place for the self-proclaimed Best in the World. CM Punk has had a major streak going on in his career, and it's all related to Cleveland, Ohio. His recent defeat at the hands of Jon Moxley on AEW Dynamite just proves this point even more.
ADVERTISEMENT
Article continues below this ad
Ever since coming back to the world of wrestling, CM Punk has been making a lot of headlines. Whether it may be the plethora of dream matches or his potential exit from the company, Punk is in everyone's mind. But the recent performance and result did not come out as he might have expected.
ADVERTISEMENT
Article continues below this ad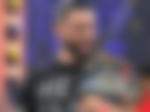 A few days earlier, AEW shocked everyone by announcing that Punk vs Jon Moxley will happen in this week's Dynamite. It was much more of a surprise when we found out that it will not be the main event. Fast forward to Wednesday night, where CM Punk and Moxley face off for the title.
After a couple of punches with each wrestler, Punk kicks Moxley in the gut. But this leads to Punk calling for the referee as his leg was injured again. Moxley chose to avoid this and pinned Punk after three of his finishers. That's how Punk lost his only title in AEW. This could be because of the various issues plaguing the AEW locker room because of CM Punk that is being reported by major outlets.
Fans mock CM Punk for his losing streak in Cleveland
After the match, a fan posted this on Twitter:
Walking out of WWE.
Losing his UFC debut.
Getting squashed and losing the AEW title.

CM Punk should never return to Cleveland again.

— Danny (@dajosc11) August 25, 2022
For starters, Cleveland was the last city that Punk was supposed to make an appearance for during his tenure at WWE. Then, after quitting that company, Punk decided to try his hand at MMA.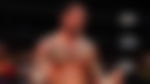 But his debut fight was in Cleveland as well. Finally, CM Punk lost his AEW Championship to Jon Moxley last night in Cleveland. It seems like Cleveland is not the place for Punk and the fans have something to say about that:
Bad things always happen to him in Cleveland

— Forrest Benoit incorporated 98 (@BenoitForrest) August 25, 2022
While this is all by coincidence, this is entirely true.
He's going to blame it all on Cleveland and turn heel

— infinity (@dddduw) August 25, 2022
Well, that could be the only good thing to come out of this whole mess.
Cleveland has become Punk's Kryptonite!

— Saúl Saavedra Jr. | WWE Clash at the Castle (@DragonOfCourage) August 25, 2022
Right on point! CM Punk and Cleveland just don't go together.
AEW fans really love screaming "long term booking" everytime something shitty happens lmfao

— (っ◔◡◔)っ ♥ 大奶哥特女孩 ♥ (@thefatspider) August 25, 2022
The AEW fans sure filled the replies to this tweet with people calling this long-term booking. While people forget that two of the three things are real and not booked.
its not even a bash its a genuinely funny coincidence

— Dead Forever (@DeadStone12) August 25, 2022
That is honestly the truth. This is just a funny coincidence at the end of the day.
ADVERTISEMENT
Article continues below this ad
One fan even chimed in saying this. Hopefully, this was coincidental only and not some 'long term booking'.
ADVERTISEMENT
Article continues below this ad
Was the Punk vs Moxley good in your opinion? Do you think they should have waited for Punk's full recovery until the match? Tell us all about it in the comments below.
WATCH THIS STORY: Best Moments of AEW Superstar CM Punk in WWE