'Macho Man' Randy Savage Destroyed Hulk Hogan for Not Being Man Enough for a Noble Cause: "What's Wrong With That You Coward?"
Published 07/09/2022, 12:30 PM EDT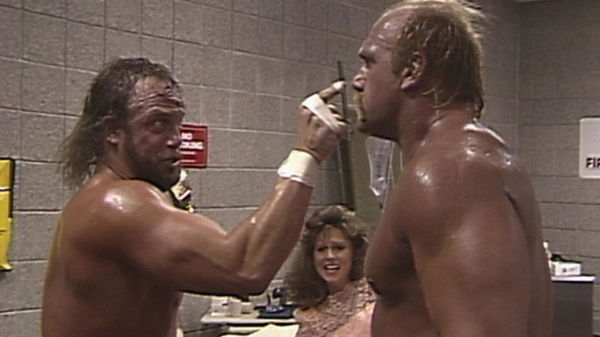 Hulk Hogan and Randy Savage are two of the finest specimens in professional wrestling. Not only did they fight each other, but they also had a tag team at one point, managed by Miss Elizabeth. Fans and critics regard the two as the pillars that built the WWE that we see today.
ADVERTISEMENT
Article continues below this ad
The legends are blueprints that many wrestlers learned from over the generations. John Cena and pre-Tribal Chief Roman Reigns come to mind when thinking of Hogan's career. And taking inspiration from the Macho Man, The Miz, and The Rock comes to mind.
ADVERTISEMENT
Article continues below this ad
Randy Savage shoots Hulk Hogan, calling him a coward
During an interview for his 2003 album, Be A Man, Randy Savage had some choice words for Hulk Hogan. He said, "Here's the situation with me and Hulk Hogan. We've been acquaintances at best. But sometimes what goes on behind the scenes is stronger than the soap opera on the video. And that's what happened with Hulk Hogan and me. He disrespected me and my family through the media waves."
"Instead of you having a problem with me, you call me to the side, man-to-man. We talk about it. We agree to disagree, we have a fight, we have an adult beverage, whatever. That's not the way he does it. He goes on the airwaves, and he disrespects me. He gives me a shot over at the radio… the TV… the internet, but nothing face to face."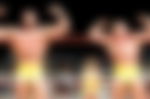 "So that's the deal, and I challenged him two years ago.. and then we have the first real fight in the wrestling industry. What's wrong with that coward?" Randy concluded.
The album 'Be A Man' had 14 tracks. And while not being the best rap album of the year, it had some impressive lines. Additionally, the last song on the album was a tribute song for the late great Curt Hennig. And the title track was a diss track for Hogan, telling him to own up to his issues and be a man and fight.
The greatest long-term storyline in WWE
ADVERTISEMENT
Article continues below this ad
A show-stopping performance at WrestleMania III defeating Ricky Steamboat earned Randy Savage a major push in the main event scene. So, when he was involved in a program with the Honkytonk Man, Hulk Hogan came to his rescue. After this, Hogan helped Savage win his first WWF Championship. And when Andre the Giant and Ted DiBiase would come for Savage, Hogan helped his friend again.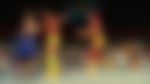 ADVERTISEMENT
Article continues below this ad
But when Hogan would take an injured Miss Elizabeth back to the infirmary, Savage burst out. This would lead to a blockbuster match between Hulk Hogan and Randy Savage on WrestleMania 5. Tell us about your favorite moments from the Mega Powers run in the '80s in the comments below.
WATCH THIS STORY: WWE Legend Hulk Hogan's Greatest Moments
Edited By: Vibhanshu Kumar