Randy Orton Calls a Moment With The Rock, Batista and Mick Foley his favorite WrestleMania Moment
Published 05/13/2021, 9:00 AM EDT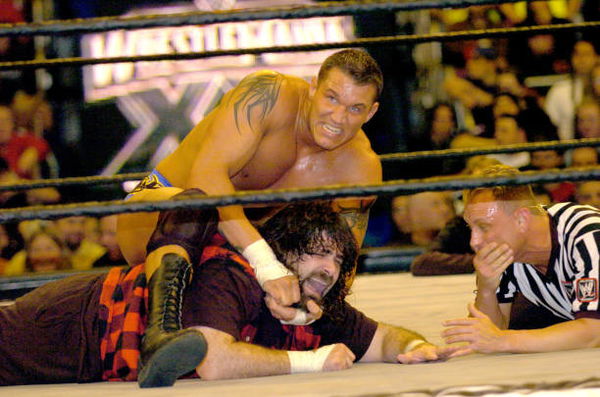 ---
---
In nearly twenty years wrestling for WWE, Randy Orton has headlined WrestleMania twice. He's faced legends like the Undertaker, Triple H, John Cena and CM Punk, but what is the Viper's favourite WrestleMania moment?
ADVERTISEMENT
Article continues below this ad
WrestleMania 20: Randy Orton faces two WWE legends
ADVERTISEMENT
Article continues below this ad
At WrestleMania 20, Orton teamed up with Batista and Ric Flair to take on The Rock and Mick Foley. This match came at the height of Orton's rivalry with Foley, the rivalry that made him a main event talent.
On the Kurt Angle Show, Orton detailed why that match was his favourite WrestleMania moment, keeping in mind he's faced Taker, beaten Cena and Triple H in the same match and delivered one of the most breathtaking RKO's of all time.
"Gosh, I feel like I've had so many of the little 'mini-WrestleMania' moments. It's hard to really put my finger on one. I think for me maybe WrestleMania 20; I was out there with Mick [Foley], Rock, Rick [Flair], Batista, and just that feeling in my gut, in Gorilla at the Garden, right before I went out."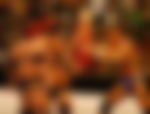 "I think for me that's about as close as I can get to remembering, especially that far back, that exact feeling I had, and what a feeling, being so young and going out there with that type of talent, and especially at the Garden. WrestleMania 20, you know, twenty years, two decades after my father was in the main event of the original WrestleMania, in the same freaking building.
"So all of that history kinda coming together, and then on top of that, the fact that my father was there to see the match in person. That wouldn't be a moment for the fans, but as far as WrestleMania moments go, that would be mine."
Orton describes his favourite WrestleMania 37 moment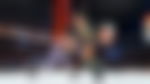 ADVERTISEMENT
Article continues below this ad
When asked about this year's WrestleMania, Randy Orton obviously didn't choose his own match. His match with the Fiend was horrid, but the match that headlined Night 1 was his favourite.
"Kim and I actually just watched Sasha and Bianca and it's so fun to watch some people like those two women that love what they do so much, and it translates into their movements and their facial expressions and what they're doing in the ring. And to see Bianca have her moment.
"You know you talk about having WrestleMania moments, it's as fun for me watching other people have their moments than it is for me to want to have another moment. I've had so many moments, like I really enjoy seeing other people have theirs too. Deserving people."
ADVERTISEMENT
Article continues below this ad
Will Randy Orton have anymore similar WrestleMania moments? Does he have enough left in the tank to deliver another iconic RKO out of nowhere at the Grandest Stage of them All?