RARE: 7'7″ Giant Gonzalez, Who Fought the Undertaker at WrestleMania, Dressed in Dapper Suit
Published 02/07/2022, 11:30 AM EST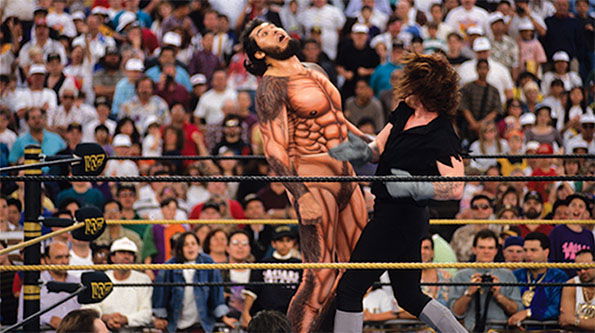 Back in the days when kayfabe was a sacred thing in the pro-wrestling business, the wrestling superstars would keep their gimmicks with themselves while making public appearances. Even The Undertaker did interviews with his hat and leather coat still on him.
ADVERTISEMENT
Article continues below this ad
However, on a rare occasion, WWE superstar Giant Gonzalez made an appearance on a talk show, stripping away all his kayfabe dressing. When Gonzales wrestled for WWE, he was made to wear special skin, indicating that he is not human.
ADVERTISEMENT
Article continues below this ad
Eventually, he couldn't wear such a dress to a talk show. So, there's a rare clip on the internet that shows Giant Gonzalez in a talk show wearing a decent suit, something which most fans have not seen.
In the clip, the host also compares his hand's length with Gonzales'. The difference between both men's hands was simply mind-boggling.
Giant Gonzalez even towered WWE Hall of Famer Andre the Giant. However, Gonzalez didn't have a career like Andre. In the wrestling business, the promotions have repeated tremendous benefits from hiring wrestlers of big sizes.
However, this was not the case with Giant Gonzalez. Standing at 7 feet and 7 inches, Gonzalez was the tallest in the history of this business, but he didn't have the in-ring accolades like a wrestler.
Along with Gonzalez's limited in-ring skills, he was made to wear a bizarre costume which is still criticized by the WWE Universe.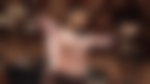 Even The Undertaker couldn't put over Giant Gonzalez
WWE invested a lot of time and money in Gonzalez in order to package him as the ultimate heel of the company. However, the wrestler was still having a tough time connecting with the audience.
ADVERTISEMENT
Article continues below this ad
Ultimately, Vince McMahon put Giant Gonzalez against The Deadman. The company advertised the match at the Showcase of Immortals at WrestleMania 9.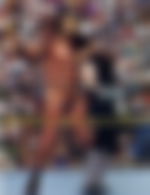 However, the match fell flat on its face. The fans outright rejected the idea of two of them colliding inside the ring and the fans regard this particular match as The Undertaker's worst WrestleMania performance.
ADVERTISEMENT
Article continues below this ad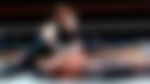 Gonzales was Undertaker's fourth WrestleMania victim. But this match has aged horribly according to the fans, as there was no chemistry between the two.