Rare Photo Shows Rey Mysterio Without His Iconic Mask
Published 06/16/2022, 11:00 AM EDT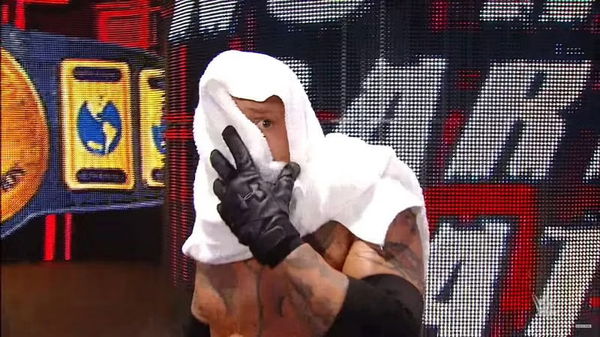 Rey Mysterio is one of the biggest names in wrestling. Although he isn't as big as John Cena or Dwayne Johnson, in the hearts of the '90s and '00s wrestling fans, he is the best. He has always been a face in WWE and WCW and still garners the loudest pops for his iconic finisher, 'the 619'.
ADVERTISEMENT
Article continues below this ad
Starting his career in 1989, Rey Mysterio comes from the Lucha Libre style of wrestling that is popular in Mexico. His career kicked into high gear when he signed with Paul Heyman's upcoming promotion, ECW. Not only did this bring him immense popularity, but he also signed a deal with WCW through this success. Recently, Mysterio's unmasked face during his stint with WCW captured in a rare photo popped up on Twitter.
ADVERTISEMENT
Article continues below this ad
Rey Mysterio's unmasked face
One thing that Rey Mysterio's fans have always wondered is, what does Rey Mysterio look like without his infamous mask? On social media, on TV, and other media, 'The Giant Killer' has always hidden his face from the world. It is a Lucha tradition to wear a mask when wrestling, which carries through many wrestlers from Mexico.
But this rare photo of him and Torrie Wilson, an American model, and former WWE superstar has popped up. Someone took this photo taken from the backstage of WCW Monday Night Nitro, where Rey worked in the '90s and early '00s.
Rey Mysterio and the iconic mask
During his time with WCW, Rey Mysterio had started a stable called the Latino World Order (LWO). But when the NWO came to take their place as the top guys in the company, they forced him to wrestle in a hair vs mask match. Teaming with Konnan, the pair took on Scott Hall and Kevin Nash, the best tag team in WCW at that time.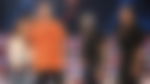 ADVERTISEMENT
Article continues below this ad
'The Biggest Little Man' ended up losing and had to remove his mask in front of the audience at SuperBrawl IX. Rey displayed a lot of disappointment at this decision, as he felt like this wasn't a match where the unmasking was honored enough. Eric Bischoff thought of cruiserweights as just a mid-card entertainment which led to the downfall of the division in WCW.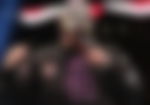 While this match was a low point in his career, he would go on to win many championships in various promotions. Eventually, Mysterio became the face of the WWE when he won the WWE Championship in 2011.
ADVERTISEMENT
Article continues below this ad
WATCH THIS STORY: From Shawn Michaels to Rey Mysterio: WWE Superstars with the Longest Cumulative Time in the Royal Rumble
Tell us about your favorite Rey Mysterio match in the comments below.