Rarest: Brock Lesnar Breaks Character for a Adorable Picture with a Female Friend
Published 12/20/2021, 6:30 AM EST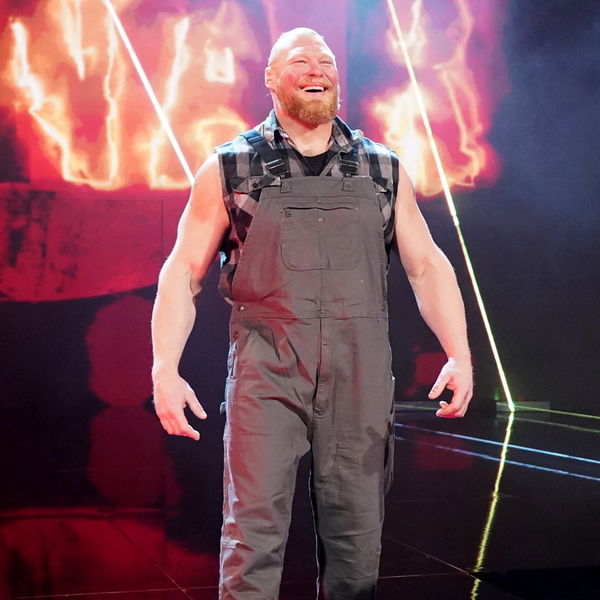 ---
---
Brock Lesnar returned to WWE at SummerSlam 2021 and immediately became the most attractive element for the WWE Universe and the live shows. But this time, The Beast returned as a babyface, an anti-hero if one may.
ADVERTISEMENT
Article continues below this ad
Clearly, The Beast is enjoying his terrific run with his new character. He's having fun inside the ring, high-fiving WWE officials, laughing with younger Superstars in the ring, and even making fun of The Universal Champion Roman Reigns. It's all very new and fresh for the WWE Universe.
But, it seems like his in-ring persona has had quite the influence on his personal life. A photograph emerged which shows Brock Lesnar in a cheerful dancing pose with a woman (her identity remains unknown) and smiling at the camera!
ADVERTISEMENT
Article continues below this ad
It's rather unusual for the WWE Universe to see such a photograph of Lesnar, but now that they have, it's the new favourite!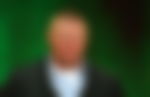 Brock Lesnar is rising up against one of the biggest heels WWE has produced
When Lesnar returned at WWE SummerSlam 2021, fans knew it was to confront and challenge Roman Reigns. But, it possibly would not be a heel vs heel, and Reigns wasn't changing his character. The only logical option was to assume Lesnar is returning as a babyface.
But, is he a true babyface? A true hero? Maybe not.
The Beast is playing the character of a man who wants to take down WWE's Top Heel, by hook or by crook. Therefore, it does not matter whether he is ambushing Reigns' segment or sneaking in an attack when The Tribal Chief is distracted, he just wants to take him down.
Watch This Story: Brock Lesnar to John Cena: The Top-Paid WWE Superstars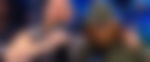 This makes him an anti-hero, but not the absolute hero. So, while he may not be the heel in this story, he isn't a complete babyface!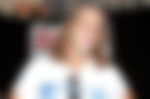 ADVERTISEMENT
Article continues below this ad
Roman Reigns will put his title on the line for a second time against The Beast
The Tribal Chief put his title on the line against Brock Lesnar at Crown Jewel 2021. The finish was controversial. It so happened that when Lesnar pinned Roman Reigns, there was no referee to do the count as the in-ring referee was injured.
But, when Reigns pinned Lesnar, a second referee appeared for the count.
ADVERTISEMENT
Article continues below this ad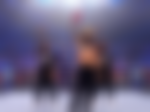 After some manipulation and even getting suspended for damaging property and WWE official Adam Pearce, Lesnar returned to WWE. Now, WWE has booked Roman Reigns vs Brock Lesnar for WWE Day 1.