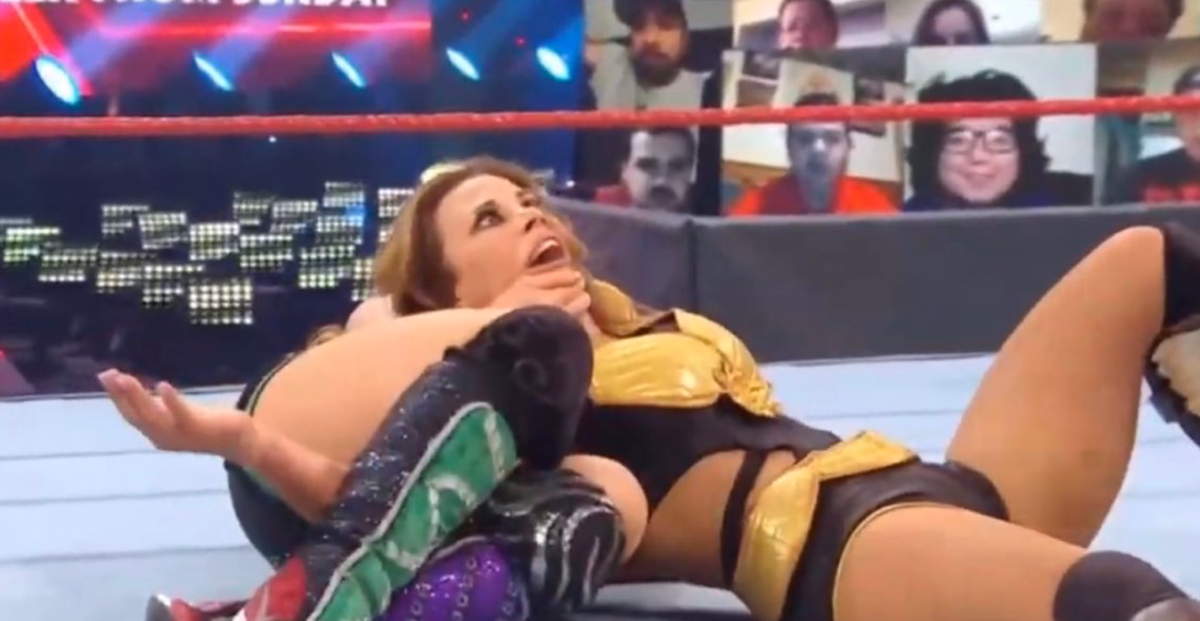 Many of you who are probably wondering- What happened to Mickie James in her match against Asuka earlier today?
The WWE veteran Superstar had a title opportunity with Asuka and the match was going great. The two women delivered a great performance. However, the ending was, in a word, confusing.
The way Mickie looks at the ref I was like ohhhhh shit😂

Terrible ending to a great match. #WWERaw pic.twitter.com/UDSdN3LXzq

— RDream (@RDream22) September 15, 2020
Mickie James got caught by Asuka in an Asuka Lock. The submission manoeuver is known for putting away a lot of other Superstars. Mickie James, however, tactically rolled her way out of it and was about to break the hold when the bell rang.
Shocked, Mickie looked at the official with glaring eyes, confused. The official explained to the ring announcer that Mickie "was not able to continue competing". In reality, she was fine!
Ref: ring the bell she tapped!

WWE universe: #WWERaw #MICKIEJAMES pic.twitter.com/WS7ASLbDWr

— The Bo$$e$ (@TheBossesSC) September 15, 2020
The WWE Universe has been looking for answers ever since the moment. The entire thing looked a lot like the Montreal incident, which has already been brought up time and again by fans on Twitter.
Botch.

Big botch.

Major miscommunication there.#WWE #WWERaw

— Tom Colohue (@Colohue) September 15, 2020
We are yet to get an update on what exactly went down in the final seconds of the match.
Mickie James was deprived of a deserved title shot
By the looks of it, I would say but was a major botch. Mickie and Asuka were both shocked and didn't know what had happened. The official may have misread the signs and thought that Mickie tapped out.
Either way, its clear that what happened was not planned. WWE will have a lot of explaining to do about this later in the day.
#MickieJames was hurt or the Ref fucked up. We'll know I'd the ref fucked up if he gets best wished for his future endeavors.#WWERaw #WWEThunderdome

— Brent Bush (@BrentBush) September 15, 2020
Mickie James had sufficient support to win the Raw Women's Championship. Fans wanted a reminder of her legendary title win against Trish Stratus all those years ago at WrestleMania.
Unfortunately, we will have to wait to see that thanks to this blackout moment. Undoubtedly, the feud will continue and Mickie will get her shot again, but that doesn't change the fact that we were deprived of a great match.
WWE will soon give updates on the issue, and we are eager to hear what they have to say this time.