Braun Strowman to Finally Get His Hands on Shane McMahon at Wrestlemania 37
Published 03/23/2021, 11:00 AM EDT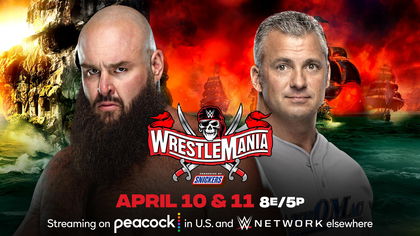 ---
---
Braun Strowman is the 'Monster Among Men,' and it would be foolish for anyone to mess with him. But that's exactly what the 'Golden boy' Shane McMahon has done. For weeks, Shane O-Mac has humiliated Strowman by calling him 'stupid' and whatnot. All of it is coming to bite him at WrestleMania 37.
ADVERTISEMENT
Article continues below this ad
Shane McMahon versus Braun Strowman set for WrestleMania 37
The 'Strowman Express' collided with Elias in a rematch from Fastlane. However, the result wasn't any different. Strowman squashed Elias like an enhancement talent and sent a powerful message to Shane McMahon.
ADVERTISEMENT
Article continues below this ad
Just as Strowman posed for the hard cam after picking the victory, Shane McMahon cracked him on the back with his crutch. This did not faze Braun at all. Rather, it pissed him off even more. He went right after Shane, but the 'Million Dollar Son' showed his agility as he took off to head backstage.

Braun Strowman picked up a microphone and stopped Shane from leaving. He said he is tired of all these games Shane is playing and then challenged him to a match at WrestleMania 37. Shane thought for a while and accepted the challenge. He added he will show the world why Strowman is 'stupid' at Mania.

WWE later sealed the deal with an official announcement. But they are yet to reveal on which of the two days it'll take place. As of now, WWE has only revealed three matches for each night. We expect more matches to be added in the days leading up to the 'Show of Shows.' Our gut feeling says Shane McMahon versus Braun Strowman will be on Night 1.
What can we expect from Shane O-Mac and the Strowman Express at WrestleMania?
Shane McMahon may be the Chairman's son, but he's good at what he does. If there was another daredevil in WWE after Jeff Hardy, then it has to be Shane McMahon.
Shane O-Mac has put on some terrific WrestleMania matches since his return to WWE in 2016. He battled The Undertaker inside Hell in a Cell at WrestleMania 32, clashed with AJ Styles at WrestleMania 33, teamed up with Daniel Bryan in his comeback match at WrestleMania 34, and fought The Miz at Mania 35.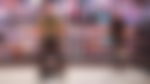 ADVERTISEMENT
Article continues below this ad
Whenever there is Shane McMahon in a match, it's obvious there will be some crazy spots. We believe Shane O-Mac would jump off the Pirate Ship at the Raymond James Stadium.
Braun Strowman won the Universal Championship at WrestleMania last year, but no one really remembers it. Strowman has lost the momentum he once had, and WWE should look at making him the threat he is. They can start doing so at WrestleMania. How? Braun squashes Shane. That's all.

The 'Monster Among Men' squashing Shane McMahon would send a loud and clear message he's not to be messed with. Plus, it would put him on the roadmap to being the legitimate threat to the World Championships. Are you excited for the Shane vs Braun match at Mania? Let us know in the comments below.
ADVERTISEMENT
Article continues below this ad