"Enough is enough"- Natalya Furious with Lana After a Disheartening Loss on Raw
Published 10/12/2020, 11:14 PM EDT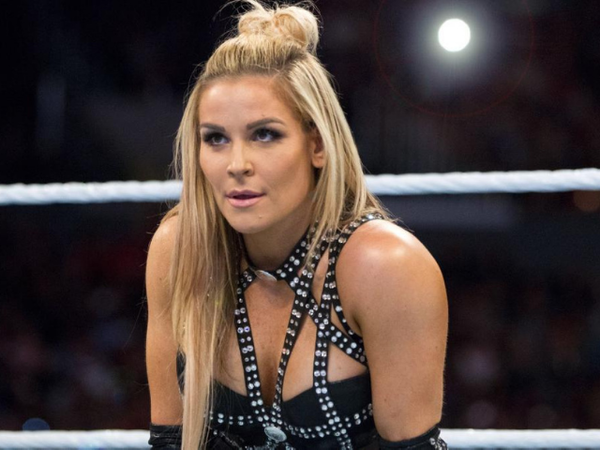 ---
---
The Miz and John Morrison had Mandy Rose and Dana Brooke join them as guests on the latest episode of Miz TV on Monday Night Raw. Interestingly, Lana and Natalya made a mid-segment appearance.
ADVERTISEMENT
Article continues below this ad
Throughout the segment, The Miz tried hard to get Brooke and Rose riled up against each other. However, both of them maintained their calm and stood up for their team.
At that point, Lana and Natalya interrupted the segment. According to Lana, The Miz and Morrison could have selected her for an interview considering she has more to reveal and share.
ADVERTISEMENT
Article continues below this ad
While Lana was creating this mess, Dana Brooke and Mandy Rose put their head back in the game. They took a dig at Lana's overwhelming social media career claiming she could win titles if she would stop making videos on various platforms.
"If you spent less time on TikTok, you would actually win a match."
Dana Brooke-Mandy Rose defeat Lana-Natalya on Monday Night Raw
This interruption and brawl was soon followed by a match between Dana Brooke-Mandy Rose and Natalya-Lana.
Initially, Brooke and Mandy Rose wanted to keep the show moving at a brisk pace. On the other hand, Natalya and Lana wanted to slow down the speed of the match and cut the ring in half. Therefore, they took the opportunity and isolated Brooke in their corner.
All four Superstars showcased a brilliant in-ring performance as they made several attempts for a pin-fall victory. Finally, Mandy Rose pinned Lana for a well-deserved win.
The digital crowd at ThunderDome celebrated as Mandy Rose and Dana Brooke stood tall in their first night back on Raw.
The Queen of Harts makes a harsh decision
The segment ended with Natalya declaring that she is done with Lana. There is no further update on whether Lana and Natalya have actually broken their tag team or not.
This is rather shocking considering that a couple of days back, Natalya was comforting Lana when she broke down in tears while addressing WWE's behavior towards her. At that point, it seemed as though the Tag Team was gearing up to make a strong comeback.
ADVERTISEMENT
Article continues below this ad
Unfortunately, Natalya has decided to walk her own path instead of forging one with Lana.
ADVERTISEMENT
Article continues below this ad
Read Next: Lana Breaks Down in Tears While Discussing Her WWE Future