'I Don't Blame Mark' – X-Pac Recalls The Undertaker Refusing to Lose Against a Rising Talent
Published 06/11/2021, 11:20 AM EDT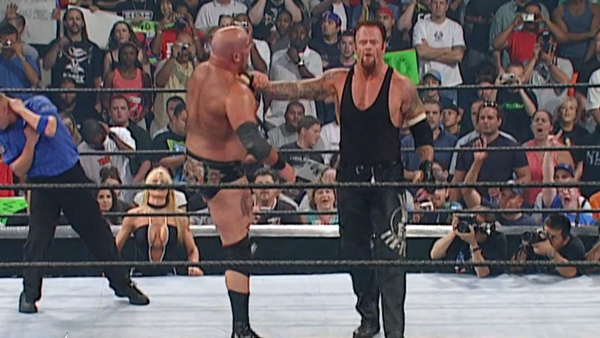 ---
---
The Undertaker is undoubtedly the greatest and most respected WWE Superstar of all time. The 'Deadman' has had an impressive three-decade long career that saw him pile up a ton of wins. To be specific, Taker stands second with the most wins in WWE History!
ADVERTISEMENT
Article continues below this ad
However, there were also a few times when the 'Phenom' lost matches clean as a whistle. But if Undertaker was losing, it better have a strong reason. And if there's strong reason, he ain't laying down for the three-count.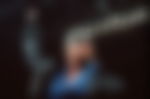 X-Pac says The Undertaker refused to lose to Matt Bloom aka Albert
ADVERTISEMENT
Article continues below this ad
During a recent appearance on Culatholic's Desert Island Graps Show, WWE Hall of Famer X-Pac recalled WWE once planned on Albert to defeat The Undertaker on an episode of WWE Raw/SmackDown. This was when Albert was a part of X-Factor stable as X-Pac and Justin Credible's enforcer.
However, the 'American Bada**' straightaway refused to lose as he believed it would be senseless of Albert to beat him clean without a storyline. The former DX member added that he also understands why Taker refused, and it makes complete sense.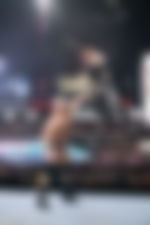 Watch this Story: Must-See Moments from the WWE Attitude Era
He said, "They actually booked him [Matt Bloom] to beat Undertaker on TV one time, but Undertaker was like, 'Nah, that's not happening. Like, just out of nowhere?' And I don't blame Mark. It's almost like telling Steve [Austin] to come to TV just so he can do a job for Brock [Lesnar] real quick. It was during the X-Factor stuff. We were still X-Factor." H/t Post Wrestling
ADVERTISEMENT
Article continues below this ad
Well, it makes sense why Taker refused. After all, if there is no meaning for it. Then why tarnish your character? The only time Albert (Matt Bloom) defeated the 'Phenom' on TV was on an episode of SmackDown in 2001. And that too came via DQ!

Although Albert couldn't ever get a clean victory over Taker, his reinvented A-Train character got a chance to work a strong program with him that culminated at WrestleMania XIX!
Matt Bloom was one of the best in-ring workers and played a crucial role in putting over several young and coming wrestlers throughout his career. And when the need for a random villain arised, he popped up as A-Train in early 2000s and Tensai in the 2010s to save the day.
ADVERTISEMENT
Article continues below this ad