"I'm Not Acknowledged" – Jinder Mahal Claims He Paved the Way for Drew McIntyre as WWE Champion
Published 05/17/2021, 8:18 AM CDT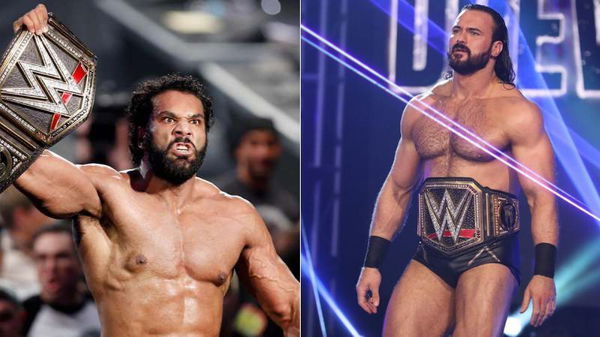 ---
---
Drew McIntyre and Jinder Mahal have a lot in common. Not only are they former members of the same faction, but the two also have a quite similar redemption story. Both men were released from WWE and made a stronger comeback, winning the WWE Championship upon return.
ADVERTISEMENT
Article continues below this ad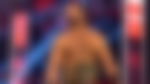 The 'Modern Day Maharaja' joined WWE's The Bump ahead of WrestleMania Backlash. During the appearance, Ryan Pappola asked Jinder if he could keep his friendship with Drew McIntyre aside and get into a legit feud over the title. Jinder thought for a couple of seconds and then opened up.
ADVERTISEMENT
Article continues below this ad
He said, "My problem is not with Drew. My problem is with the idea that Drew McIntyre was celebrated as a champion like he overcame such enormous odds."
Jinder Mahal the reason Drew McIntyre became WWE Champion?
Jinder shared that he and Drew were a part of 3MB, and they both got released on the same day. He added that he was the one who made it to WWE faster and better.
In fact, he even became the WWE Champion faster than the 'Scottish Warrior.' However, he wasn't celebrated like Drew was. Rather, Jinder's reign was called an 'Experiment.'
The Indo-Canadian Superstar revealed he's puzzled why he hasn't been celebrated as a top star with media calls and getting a book like the one McIntyre has. He said, "Just because you don't hear about my hardships in life doesn't mean I've had an easy route to the WWE or becoming WWE Champion. I've had just as many challenges as Drew has had. Yet, I'm not acknowledged."
Mahal continued, "I bet if I didn't become WWE Champion, Drew wouldn't have. You know why? Because I showed him the way. I laid the blueprint down for Drew." 
ADVERTISEMENT
Article continues below this ad
The 'Modern Day Maharaja' believes McIntyre followed the same game plan as him to become a WWE Champion upon his return to WWE.
Well, listening to this itself gives us confidence that a feud between Mahal and McIntyre would be an awesome one. The story is already there, both men have the desire, too! All WWE has to do is trust both men and bring their feud to life as they did with McIntyre-Sheamus a few months ago.
ADVERTISEMENT
Article continues below this ad