"It Will Sell Tickets" – Riddle Confident of Fighting WWE Legend Goldberg in 2022
Published 10/29/2021, 9:00 AM EDT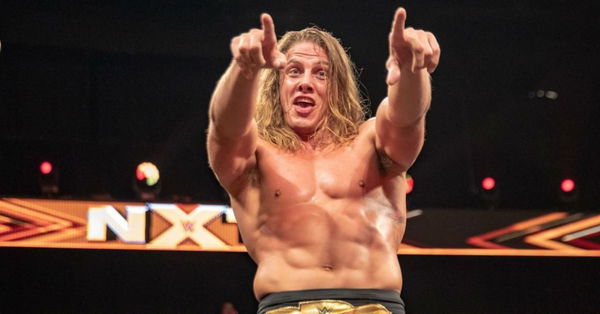 ---
---
WWE superstar Matt Riddle has been making all the headlines in the pro-wrestling world. Riddle often does a lot of trash-talking with no mental filter, in and out of the ring, which gets him in hot water with essential people in WWE. 
ADVERTISEMENT
Article continues below this ad
Riddle has made many people unhappy with his comments. He reveals it all on Peter Rosenberg's "Cheap Heat" podcast, from his backstage feud with a particular WWE veteran to calling out 'The Beast' on live television. 
ADVERTISEMENT
Article continues below this ad
The former UFC fighter has had a long history of talking a lot of smack about Goldberg in particular. He has fired multiple shots against Goldberg.
But shockingly, in the podcast, he talks about his newfound respect for Goldberg and his work. Riddle said, "I will say this. Bill Goldberg. I'll be honest. I think I've grown on the guy. I think he's grown on me a little."
Riddle said he wants to fight Goldberg soon and thinks the match can happen as quickly as 2022. 
He continued, "I think that match could probably happen. We both went to Saudi, we were both on the same airplane, and we bumped into each other quite a few times on that airplane. I think we can get that match. I think we can pull that one-off."
He added, "No promises, but I'm hoping in 2022 we get Riddle vs. Goldberg. It will sell tickets. Out of those matchups, I see that one happening the most."  
(h/t to WrestlingNews.co)
Watch this story: Greatest Wins Of WWE Legend John Cena 
Goldberg vs Riddle in 2022?
Goldberg in August revealed that his contract for WWE runs through 2023 and calls for two matches per year. 
His first match of 2021 was against Drew McIntyre for the WWE Championship title at Royal Rumble. The second one was against Lashley in a no-holds-barred match at Crown Jewel in Saudi Arabia.
Goldberg's work for WWE is finished for the year until some contract changes are made later on. Still, there seems to be a considerable possibility that Riddle against Goldberg could happen earlier than we thought, in 2022.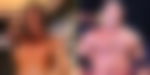 Riddle started calling Goldberg out back in 2019 for his wrestling skills when the current tag team champion wasn't a household name by any means. 
Fast-forward to today, and we see an established long-term storyline between the veteran and a star Riddle, which could translate into a WrestleMania main-card match.
That is only if Vince McMahon successfully capitalizes on all the heat Riddle has gotten over the years for his trash-talking. 
Riddle also thinks that he has grown on Goldberg. He said, "Kind of like I rubbed Bill the wrong way. I don't think Bill was ready for a relationship with me. Now over time, in a year, things have simmered down."
ADVERTISEMENT
Article continues below this ad
Goldberg has also spoken on Riddle in an interview with DAZN. He said, "Yeah. The cocky kid (Riddle) spouting off his mouth in the beginning, and I didn't appreciate it very much by any stretch of the imagination. But the guy has put in a lot of frickin hard work and a lot of hard work, and he's dedicated his life to this business.
"Whether or not I like him as a human being, I have to understand and appreciate his passion for the business and his work ethic. Because he works hard and that I appreciate as an athlete and as a human. Is he a prick sometimes? Absolutely. But that's him. That's his character, and so am I." Goldberg added on, clearly appreciating Riddle for his work. 
ADVERTISEMENT
Article continues below this ad
Both Goldberg and Riddle seem to have a growing relationship and seem to be respectful of one another. For now, the matchup looks like a long shot considering RK-bro has been an enormous success, and it looks like they will be champions in the long run. But who knows what might happen in WWE, considering its unpredictable track record.
What are your views on Goldberg vs. Riddle? Comment your thoughts down below.