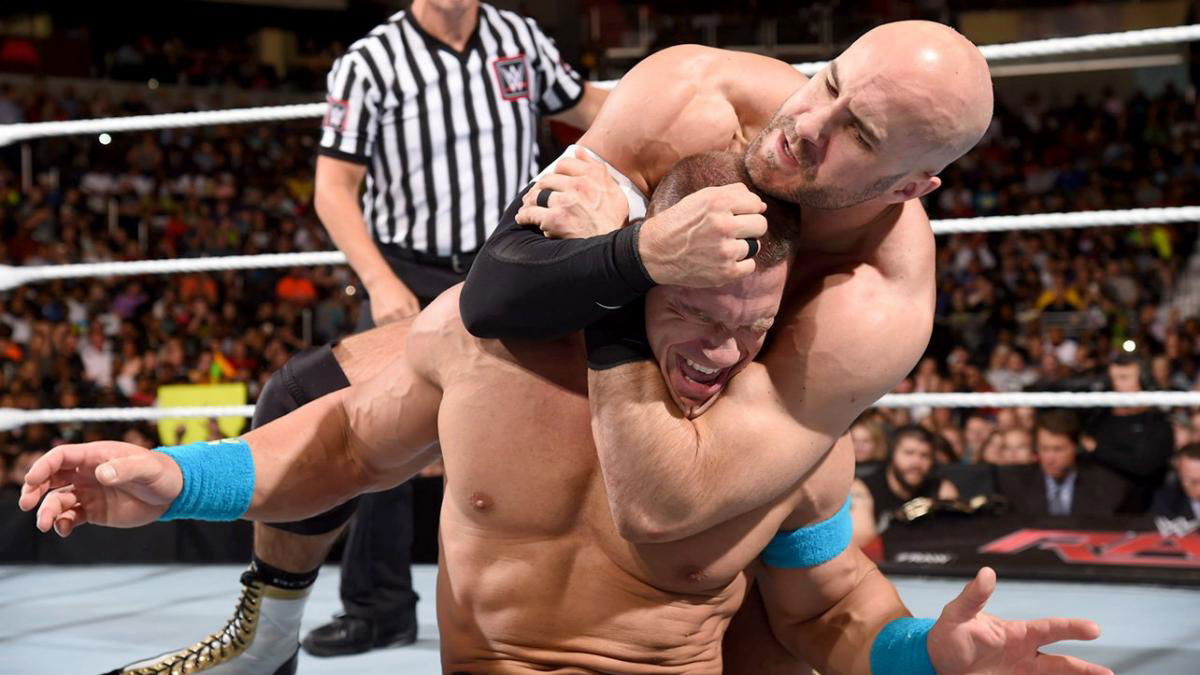 In a recent interview, WWE Superstar Cesaro talked about John Cena and his influence on him. He spared no detail on WWE The Bump in praising Cena and explained how Cena inspired him to become the wrestler he is today.
"John Cena is one of the top 5 superstars of all time. His work ethic is second to none," says Cesaro. "His in-ring ability I think is absolutely amazing and everybody knows that and I think it is still underrated."
John Cena faced Cesaro in 2015 in what was one of the best matches RAW has seen over the years. The "Swiss Superman" and Cena put on a great show for the audience who didn't expect such a well-contested match.
"He taught me so much coming to WWE and he was one of the guys who was here full time," says Cesaro. "He was there at every live event, every pay per view, every RAW every SmackDown, and just like, he's inspirational."
 Cena has been an integral part of WWE for so many years. His influence on the company can never be understimated. Inspiring thousands of wrestlers around the world, Cena has indeed been the face of the company.
John Cena has been an inspiration to many young wrestlers
"He taught me once 'you're only as good as your last match' and I still always kind of lived a similar mindset but that just changed my mindset completely and that's how I approach every single match with something special," said Cesaro.
The best thing about Cesaro's matches is that you just know something crazy is going to happen. Every time he steps in the ring, someone goes for a spin. Everybody loves his Royal Rumble appearances for the same reason.
"And I feel like that's why people enjoy watching Cesaro matches I would like to think because you never know what to expect and I think that's the beauty of it," says Cesaro. "That's why I watch wrestling and that's why I'm a huge fan of it."
Although Cena may not be as much a crowd favorite as he used to be, there can never be a time in WWE where you don't recall Cena being there. What he brings to the ring cannot be disputed by anyone.
Cesaro was inspired by Cena and his work ethic, which he claims is second to none. Hopefully, we see the two of them face off once more in the future if John Cena returns from his break.