WATCH: When Roman Reigns Forgot his Line in a Major Promo
Published 08/10/2020, 9:21 AM EDT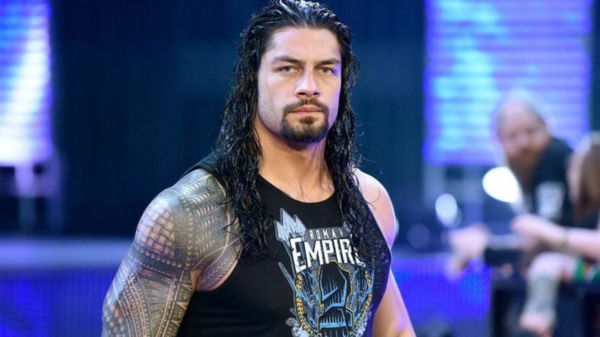 ---
---
WWE keeps making its famous botch videos from time to time on YouTube and I admit they're all pretty funny. I mean, no one can beat Sycho Sid's "Half-Brain" botch, right. Well, there is one botch that you may have forgotten over the last few years. This one includes "The Big Dog" Roman Reigns himself.
ADVERTISEMENT
Article continues below this ad
During his career-defining feud against John Cena, Reigns was on his way to becoming the new face of WWE. His popularity was at its peak, and he was running on the hot track to legendary status.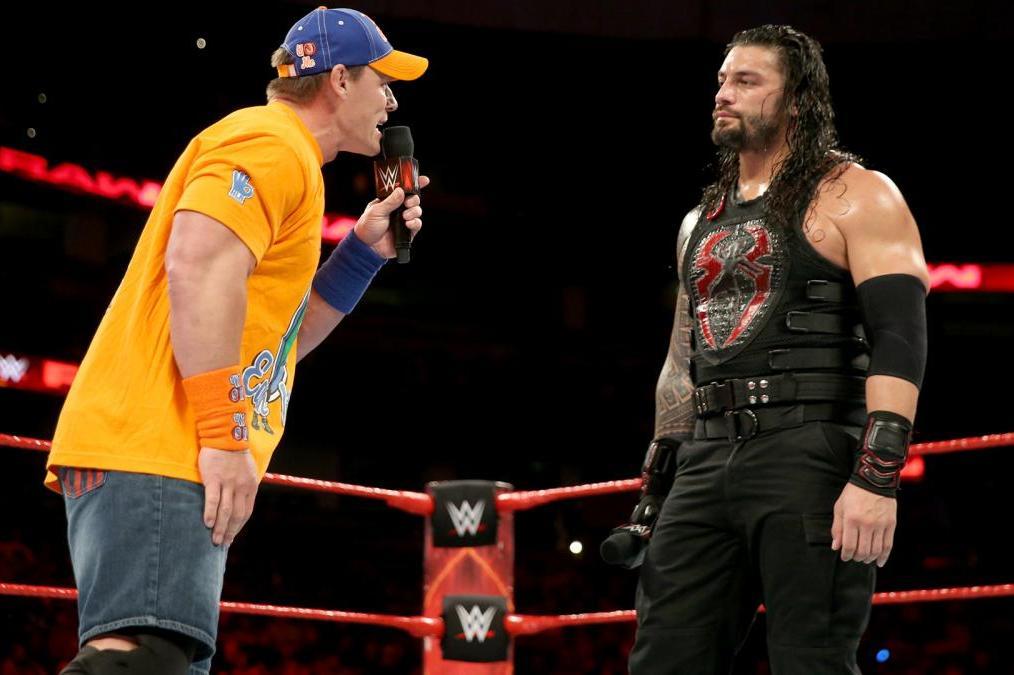 ADVERTISEMENT
Article continues below this ad
Since the feud was a huge headliner, there were a lot of segments and promos leading up to it. In one particular promo with Cena and then General Manager of Raw Kurt Angle, Roman Reigns messed up big time.
While delivering the punchline to his part of the promo, the former Champion forgot his lines! What's worse is that he didn't improvise like most Superstars do, but stayed there silent hoping the words would come back to him, making it a very awkward situation.
This was one of the few times the fourth wall was broken in WWE. Reigns was literally speechless in front of thousands of fans. You'd think that John Cena would help him, but no. That's when it gets worse.
John Cena took the opportunity to troll Roman Reigns
Cena saw that Reigns was struggling to remember and went on to bother him further. He even went so far as to point out that if Reigns was going to be taking over, he'd have to get used to promos!
Reigns was probably embarrassed more that night than in his entire life. It was bad enough that he had forgotten his lines, but then Cena crushed him with a huge burn.
ADVERTISEMENT
Article continues below this ad
However, credit must be given to Cena for improvising so well. That may have been something he learned from the many years of experience he has in such promos. Cena played a good role diverting the attention of the crowd and turning the botch into a success.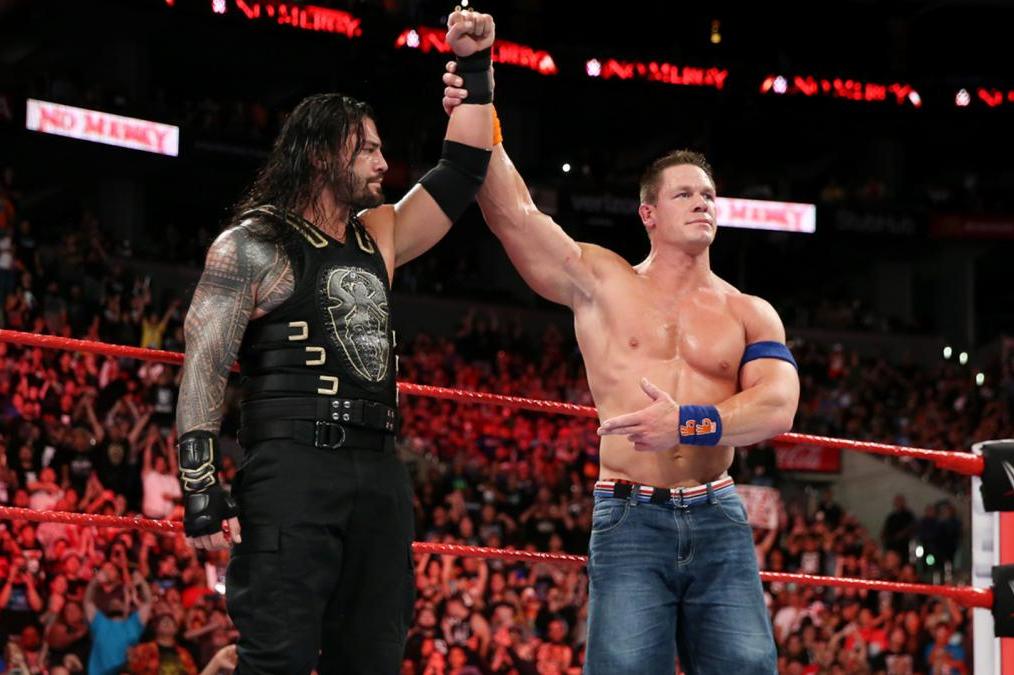 Reigns on the other hand wasn't pleased at all. What was supposed to be his moment of glory became quite the opposite. 
ADVERTISEMENT
Article continues below this ad
When it comes to wrestling, talking is only 20% of the job. Reigns proved this by decisively defeating Cena in the match that followed at the main event and this was his crowning moment as the new face of WWE. Although, there may still be some times Reigns wakes up at nights thinking of the time he forgot his lines.
Source: Mr. Relaxation YouTube