Mick Foley Gives Tragic Update about Mickie James After Raw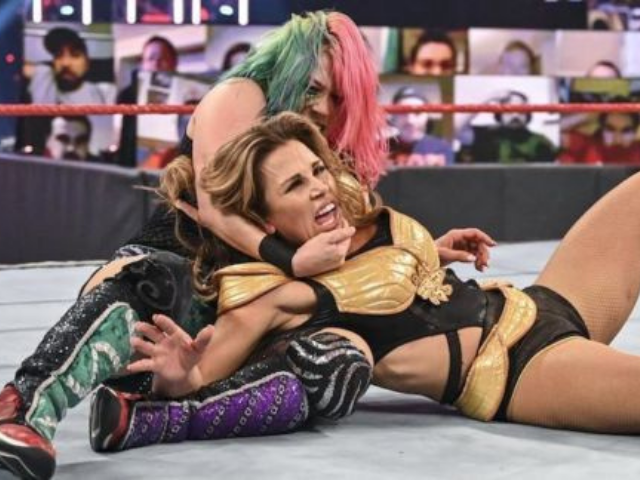 This week's WWE Raw witnessed an awkward ending to the match between Mickie James and Asuka. Even though the botched finish is being widely spoken about, reports state that it may have been due to a shoulder injury.
As per Mick Foley, James suffered a shoulder injury during the Raw Women's title match. As a result, the match arrived at its untimely finish.
However, the company itself has not yet released any statement about this. On top of that, Mickie James herself hasn't mentioned anything about her injury.
Notably, the referee was the one who spotted the shoulder popping out. Lance Storm brought the referee's positive role in the situation to light.
I'm hearing that @MickieJames may have injured her shoulder in tonight's #Raw match – which would explain the quick ending to the match.

If true, I'm wishing Mickie a quick and complete recovery…and hoping she gets another shot at the title. https://t.co/gf69VD5ahB

— Mick Foley (@RealMickFoley) September 15, 2020
Mickie James vs Asuka did not end as expected
Now, according to the fans, it was nothing short of a disastrous call from the ref. The situation was – Asuka had Mickie James under her domination using the Asuka lock. Even though there wasn't a visible tap, the referee called for the bell and announced Asuka as the winner.
The fans and commentators were visibly confused after this strange turn of events. Furthermore, James was left baffled in the middle of the ring.
Here's that odd finish to Asuka vs Mickie James on #RAW

— Ryan Satin (@ryansatin) September 15, 2020
While not everyone was expecting James to win the match, there were high expectations of a strong finish. Regrettably, that was not the case.
James receiving a title shot but not being able to cash-in on it might have an impact on the 6-time champion's credibility.
She had previously expressed the value this title run holds to her.
"A title run would mean the world to me. That belt means you're the standard-bearer, and it's been 10 years since I've held gold in WWE. The belt means the company believes in you and the people want to see you. I'm putting my heart and soul into working with Asuka."
Currently, everyone is eagerly waiting to receive further details about her shoulder injury.
Read Next: "They Want me and Brock" – Bobby Lashley Again Pushes for Brock Lesnar Match