Miro Sends Message to Lana After Beatdown on Raw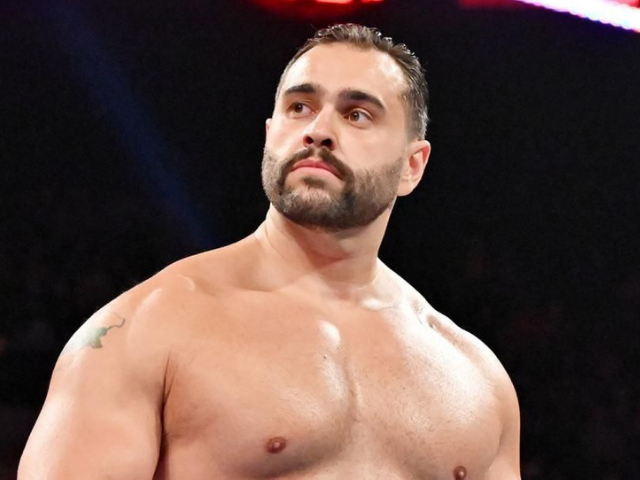 Rusev and Lana are one of the power couples of the wrestling universe. Both of them have often shown support to one another during matches, storylines, and rumors.
Therefore, when Lana suffered a defeat at the hands of Nia Jax and Shayna Baszler, Rusev took to social media to express himself. The AEW Superstar said just one word. However, it clearly conveyed his undying support for her.
Hardcore @LanaWWE

— Miro (@ToBeMiro) September 22, 2020
There are some who believe that Lana enduring the Kirafuda Clutch from Shayna was a way of WWE punishing her. On top of that, after the match came to its end, Nia grabbed Lana and put her through the table with a Samoan Drop. This points to the possibility that Nia was instructed to do this by the company, considering it was completely unnecessary.
That's Vince's punishment for you going to aew

— Flip (We suck 0-2🦅) (@Flip_3xx) September 22, 2020
Rusev has always come through for Lana
This is not the first time that he has come out in Lana's support.
Earlier this month, WWE made an announcement that did not sit well with the Superstars and the audience. As per the company, Superstars would not be allowed to have third party contracts.
Following this statement by the company, Dave Meltzer dropped hints which claimed Lana was responsible for this ban. To counteract this, Rusev thrashed the journalist on one of the episodes of ToBeMiroTV.
Lol holy shit, Miro/Rusev on Twitch says Meltzer is going to burn in hell for all the lies he tells. This comes after the Lana/energy drink thing. pic.twitter.com/5lIXYVjXuF

— Danny (@dajosc11) September 7, 2020
Moreover, when Rusev joined AEW, he was deeply concerned about how WWE would react. The primary reason this concern surfaced was that WWE has a history. It has a bad reputation of punishing the Superstars who are with them while their partners have transitioned to AEW.
However, Rusev ensured that the dig he took at WWE and Vince McMahon at his AEW debut was the first and last time. There can only be one reason why a former Superstar doesn't want to attack WWE, and it has to be personal. It's quite clear that while he claims his statement is motivated by him being at a good place, it has a lot to do with Lana still working with WWE.